!BASE HREF="http://andyhifi.50webs.com/">

<! http://www.akamarketing.com/favicon.ico > <!font face="Goudy Old Style, Goudy, Times New Roman, Times Roman, Times">
---
---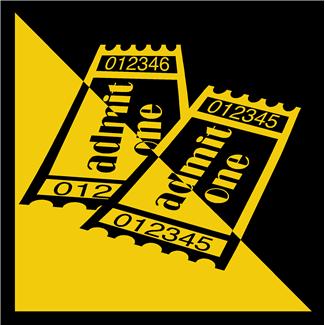 Updated continually!!!! Bookmark this page and Dorothys Website. If you found this page from a search engine, chances are you will never find it again. So Bookmark it now! Subscribe to this page so your web browser will automatically cache for you when it gets updated. I update daily my calendar on Yahoo.com, so check the link below "Andrew's Yahoo Calendar." Always call first to verify an event, make a Yahoo.com map for directions, and tell your friends about the events you are going to so there will be good turnouts. Look at my free concert calendar and Dorothys Website and the others on this webpage.
If anyone knows of any inaccuracies on this webpage, Email ME here (remove the NOSPAM. part from address and change subject to 'Inaccuracy report Shows') and I will correct them immediately upon verification. Send your concert anouncements to Dorothy because she can update her website faster.
Hire me for your A&R department and I will bring you the hits.

---

Free Concerts Listings

<! http://www.DorothysWebsite.org/2015free_concertsStart.html http://anonym.to/?http://www.dorothyswebsite.org > Free Guitar Concerts in Southern California
Great Music at Saint James on Youtube, live concert every Sunday
1st Tuesday of each month, Felix Bullock classical guitar recitals, email Felix for details
Weds evenings: FREE Open Mic Wednesdays Sam Ash Music Stores, see website for location nearest you, call first before going
Saturday mornings: Sam Ash Music Stores - FREE classes see website for your nearest locations
Sunday afternoons: Sam Ash Jazz jams on Sat afternoons call first for info
Once a Month: Songwriter Showcase at Sam Ash Westminster, call first before going, sponsored by SongsAlive

---
Table of Page Contents
---
Other FREE Concert Calendars
---
Free Classical Concerts
---
Free Instore Record Store Concerts
---
Free Online Streaming Concerts
---
Free Coffee Shop Concerts (call first)
---
Music Store Concerts, Workshops, Clinics
---
Open Mics
Sam Ash Music Open Mics, check your local store
Sam Ash Music Industry, CA, 18031 Gale Avenue, City Of Industry CA, 91748-1245, (626)839-8177
These are free, ALL styles welcome, call first for details
SATURDAYS: All Day, Bands can sign up and perform in the store
Fret House Covina, the first Saturday of the month
Boulevard Music, the 3rd Sunday of the month
McCabe's Guitar Shop Santa Monica, the last Sunday of the month
Josephine's, Cerritos, CA
Jones Coffee, Pasadena, CA, second Friday each month
South Pasadena Music Center, the first Thursday of the month
DIRECTORY: OpenMikes.org
---
Malls that have free live entertainment
---
Organizers of Concerts
---
City Concerts
---
Monthly Free Concerts
---
January Free Concerts
---
February Free Concerts
---
March Free Concerts
---
April Free Concerts
---
May Free Concerts
---
June Free Concerts
---
July Free Concerts
---
August Free Concerts
---
September Free Concerts
---
October Free Concerts
---
November Free Concerts
---
December Free Concerts
---

Home | Free Concert Calendar | Radio Stations in Los Angeles and the Internet | Bands | Record Labels | Audiophile Hi-Fi Stereos | Car Stereos | Please Help Promote My Audio Webpage | Record Stores | Musicians Resources | Materialism | Entertainment Industry Resources | Restaurants | Public Libraries | Miscellaneous | Andrew's Bookmarks | Register for special events | Send me Email
---