If anyone knows of any inaccuracies on this webpage, Email ME here (remove the NOSPAM. part from address and change subject to 'Inaccuracy report Musicians') and I will correct them immediately upon verification.

<!font face="Arial, Helvetica, Tahoma" > <! body background="http://www.srl.caltech.edu/personnel/krubal/rainforest/Edit560s6/www/images/pageback.gif" BGCOLOR="#ffffff" TEXT="#663300" LINK="#006600" VLINK="#339933" ALINK="#ffffff" !>
---
Table of Page Contents
---
Guitars
660 Guitars, aluminum
Abasi Guitars, by Tosin Abasi
AC Guitars, UK
AcaciaGuitars, Carlsbad, CA
Aeolus Instruments, Dale E. Foye is a world famous luthier
Albert-Mueller Guitars, German, doubleneck acoustics
Alembic, handcrafted basses & guitars
Alexander James Guitars, Canada
Alhambra, Spain
Alika Ukeleles, by Alexander Johnson, 596 Auwaiolimu St, Honolulu, HI 96813, (808)526-2812
Richard C. Allen
R.C. "Dick" Allen, 2801 New Deal Road, El Monte, CA 91733, (626)442-8806
hollowbody guitar luthier, acoustic/jazz/jazz electric, banjo, mandolin, bass. Serious $$$ and only. A few Atlantic/WB artists use his guitars.
Rob Allen Guitars, Gardena, CA
Allen Eden Guitars, El Monte, CA
Alleva Coppolo, NY, by Jimmy Coppolo
Alloy Guitars, kits, made in Portland, OR
Alumisonic Guitars, Aluminum Guitars
American Archtop by Dale Unger, 6 + 7 string archtops
Antonio Sanchez Guitars, Spain, classical
Amp Shop & Bass Exchange, Gary, the owner of Amp Shop makes great custom guitars
Steve Andersen Archtop Guitars
check out his oval soundhole archtops
Tom Anderson Guitarworks
makes great custom Fender-style guitars. Serious $$$ and only. They are outrageously expensive, but they represent what the real cost a 50's and 60's Fender would be if they were made exactly the same way today. They are some of the best next to John Suhr Guitars. Contact him at Tom Anderson
Andy Manson Guitars, Portugal
Antoria Guitars, UK, Korea
Aria Guitars,
once considered to be imported junk from Japan, this company has improved their guitars and raised their prices - but are still less overpriced than USA made Gibsons. They now make boutique models such as the Sinsonido; their jazz guitars have been used by famous jazz guitarists Herb Ellis, Joe Pass, Ike Isaacs, Jim Mullen, Larry Coryell
Aristides Instruments, Netherlands
Armas Guitars, Italy
Artinger Guitar by Matt Artinger
Asher Guitars Venice, CA, Bill Asher sells his custom made guitars
Asken Guitars, Los Angeles, CA
Atelierz, UK, Martin clones
Atlansia, Japan, weird designs by Nobuaki Hayashi
Atelierz, Japan
Anuenue Guitars, Taiwan
AxCentTuning Self-Tuning Guitars
guitars that tune themselves, formerly TransPerformance Self-Tuning Guitars
Ayers Guitar, Taiwan, handmade
Ayers Guitar, Salt Lake City, UT
Ayers Guitar, Scottsdale, AZ
Jeff Babicz Guitars, string anchors, vertically adjustable neck, torque reducing split bridge
Gene Baker "b3" guitars, Tehachapi, CA, Gene Baker is a former custom shop bulder for Gibson and Fender
Baker Guitars, former Fender and Gibson Custom Shop builder, after he started Baker Guitars, former Fender endorcee Robben Ford started to endorce Baker guitars instead, Baker Guitars
Beauregard Guitars, Canada
Benavente Guitars by Chris Benavente
Beyond the Trees Guitars, Fred Carlson, Sympitar
Barnes and Mullins, Admira, Brunswick, Faith, Gould, Jose Ferrer
Bassculture, Germany
Basslab, German
BC Kingston, Canada
Ken Bebensee, North San Juan, CA
Beltona Guitars, metal resonator guitars
Benavente Guitars, Robert Benedetto himself is a famous jazz guitarist, March of 1999, Benedetto signed a Design & Consulting Agreement with Fender Musical Instruments Corporation to redesign Guild Guitar's popular Artist Award & Stuart models and to have Benedetto models made at the Fender Custom Shop. He makes guitars for John Pizzarelli
Bennett Music Labs, Bruce Bennett Music Labs, build custom guitars with the brand name of "Bennett" on them, also Ghost builds for "Judah Customs", "J.Backlund Design" guitars, and "Armstrong" guitars
Bennett Guitars, Greg Bennett Guitars, made by Samick
Bergeron Guitars by Barry Bergeron
Paulino Bernabe Guitars, Fred Carlson, played by Alex De Grassi and Todd Green including the amazing "Guitarangi da Gamba", "Sympitar", and "Nylon-String Double-Neck Guitar", must see and hear masterpeice guitars
BirdSong Guitars, short scale, lightweight bass and guitar
Blade Guitars, Australia, clear pickguards, by Gary Levinson
Mark Blanchard Guitars, Los Gatos, CA
Blue Berry Guitars, acoustics, carved tops
Blueridge Guitars, Malaysia, UK dist
Born Guitars, custom designer
Bourgeois Guitars, Dana Bourgeois, archtops, flatops, acoustics
John Bolin Guitars, makes guitars for ZZ Top
BootLegger Guitars, Los Angeles, CA
Roger Borys Guitars
expensive high-end professional jazz guitars are custom made by this guy who keeps getting a new website and address every few years
Borys Guitars, 420 Pine St, Burlington, VT 05401
Roger Borys, 16 Falls Rd #B8, Shelburne, VT 05482 (802)985-1461
Roger Borys, 58 Shelburne Shopping Park, Shelburne, VT 05482, (802) 985-1461
BP Rose Guitars, Japan
Brian May Guitars, Red Special copies by Guild, Burns, Guyton, and others
Brian Monty Guitars, Canada, Gibson clones
Brubaker Guitars, handmade guitars used by Britney Spears' touring musicians Skip Dorsey and Freddie Mollings
Bunker Guitars, by Dave Bunker
AW Shadows Design Guitars
curved, carved wood bodies
Boulder Creek Guitars, Morgan Hill, CA, acoustics withou soundholes
Brunner Guitars, Switzerland, foldable guitars
BurreTone Guitars, Greece, aluminum guitars
Burns Guitars
high quality, custom Brian May (of the rock group Queen) Red Special pickups
Burny Guitars, Japanese Gibson clones
Buscarino Guitars by John Buscarino, used by jazz guitarist Corey Christiansen
Byers Guitars by Gregory Byers, played by David Russell and David Tanenbaum
CA Guitars by Bob Minner, fiberglass acoustic guitars like Rainsong
California Guitars, Belmont, CA
Callaham Guitars, handmade vintage reproduction guitars
Campbell American Guitars, Westwood, MA
Candelas
2724 Cesar Chavez Ave, Los Angeles, CA 90033, (323)261-2011
Tomas and Manuel Candelas, these makers of classical, mariachi, and flamenco guitars have been featured in many magazines and tv programs. Audition them at Candelas
Carlson Guitars, finished in the USA
John Carruthers Guitars
4700 Calle Carga, Camarillo, CA 93012, (805)482-9696
formely worked with Leo Fender at Fender Guitars and at MusicMan Guitars and helped design the Saber and Stingray.
He also teaches guitar building at The Guitar Craft Academy
Case Guitars, by Jon Case, UK
C.B. Hill Guitars, Huntington Beach, CA, C.B. Hill is a world famous archtop jazz guitar luthier
Chris Celinder Basses, Denmark
Bill Chapin Guitars, also sells boutique amps at his store
Chapman Guitars, UK
Charvel Guitars, owned by Fender
Chrysalis Guitar, inflatable acoustic/electric
Chubtone Guitars, CA
Codella Guitars, San Francisco, CA
Cole Clark Guitars, Australia, Canada, nice wood look
Composite Acoustics Guitars
clones of Rainsong Guitars
Cook Guitars, Darrell Cook Guitars
Conklin Guitars and Basses, Groove Tools
Coppolo Guitars, Alleva-Coppolo Guitars by Jimmy Coppolo
Cordoba Music Group, Santa Monica, CA
Crimson Guitars, UK, by Ben Crowe
Crystal Guitars, clear plastic
Joseph Curtin Studios, violins
Daisy Rock Guitars aka Schecter Guitar
Matthias Dammann, German, classical guitars used by David Russell, Manuel Barrueco and Scott Tennant
Dana B. Goods is the exclusive USA distributor for Warwick basses, Framus guitars, Humfrees
D'Angelico Guitars, Japan, Indonesia, China, by Mr. Shino; the ones made by John D'Angelico were actually more popular for their looks than their sound; customers didn't actually play them because they were so expensive, nobody wanted to scratch and dent them thereby ruining their outrageously overinflated value; these were collected by wealthy collectors, not actual musicians, for investment purposes just like Faberge eggs; who knows what they actually sounded like, you'll never hear one recorded or on any stage because everyone is too afraid to hold $50,000+ guitars; all the original John D'Angelico guitars are safely locked away in private collections behind glass cases - these "instruments" will never be played and handled by actual people, much less by musicians who might actually want to play them; the only authorized D'Angelico replicas made in the USA are by Michael Lewis of Grass Valley, CA
Dantzig Guitars by Jol Dantzig
Dean Guitars, good quality Korean made guitars, just replace the pickups with USA boutique pickups and you'll have a great players' guitar. They sell a few USA made guitars that are great.
Deering Banjos
6-string banjos for guitar players
de Erro Guitars by W. Martin Miranda, formerly of Valley Arts USA
DeJonge Guitars, Canada, classical, Double Cutaway acoustics
Dell'Arte Instruments, Santee, CA
makes the kind of guitars Django used to play, Maccaferri Guitars and Selmer Guitars, see also Michael Dunn Guitars, David J. Hodson guitars, and Maurice Dupont guitars
Detemple Guitars, exceptional hand made guitars from Sherman Oaks, CA
DeVillain Guitars, Sweden, foldable guitars
Devon Guitars, actually basses, not guitars, that use the optical Lightwave Systems pickups
Dewey Decibel Guitars, Dewey Decibel Flipout guitars
Dillion, Korean, good clones of other guitars, makers of clear bodied guitars, Brian May guitars, Moserite clones
Dingwall Guitars, Canada, fanned frets, played by Lee Sklar
Dion Guitars, Canada, by Dion James, acoustic guitars
DNA Guitar Company, Auburn, CA
Dodge Guitars, convertable guitars with swappable pickups
DeVoe Guitars by Lester DeVoe, Nipomo, CA
Doolin Guitars, exotic acoustic designs, harp guitars played by Muriel Anderson
D'Pergo Custom Guitars, nice Fender clones
Dragonfly Guitars, Dan Richter
Joe Dragony Guitars, Carmichael, CA
Thomas Dramm Guitars, guitars played with a bow
Dunable Guitars, Los Angeles, CA
Duesenberg, German, Duesenberg
Guitares Maurice Dupont
makes the kind of guitars Django used to play, Maccaferri Guitars and Selmer Guitars, see also Dell'Arte Instruments and Michael Dunn Guitars, David J. Hodson guitars, luthier Paul Hostetter sells them
Eastman Guitars, China, these are high quality handmade guitars that look and sound great. in the future, President Qian Ni is going to known as the Chinese Fender/Gibson/Martin
Brian Eastwood Guitars, his Distortocaster is the weirdest guitar
EchoPark Guitars, Los Angeles, CA, former G&L employee, make Leo Fender prototypes
Eichelbaum Guitars by David Eichelbaum
William Eaton, current director of the Roberto-Venn School of Luthiery in Phoenix, Arizona
EKO Guitars, Italy
Electric Babes, Austria
ElectroPhonic Innovations, Inglewood, CA
Elliott Guitars by Jeffrey R. Elliott, 8-string classical guitars
Elliott Guitars by Andy Elliott
Ellsberry Guitars, Huntington Beach, CA
Enke Designs Guitars, David Enke

ErnieBall MusicMan Guitars, ErnieBall
They have a cool website that lets you design guitars on screen. MusicMan was the company Leo Fender designed guitars for 10 years after he sold Fender Guitars to CBS. Leo Fender and John Carruthers designed evolved guitars, basses, and amps, most notably the Saber and Stingray. After Leo Fender sold MusicMan to Ernie Ball, Ernie Ball dropped all of Leo Fender's guitar designs; only the Stinray bass guitar remains the way Leo Fender designed it. John Carruthers started his own guitar shop in Venice, CA (see links above for info). Leo Fender went onto found G&L guitars. MusicMan guitar amps made while Leo Fender worked there were actually designed by ex-employees of the first Fender guitar company. EarnieBall sells licensed Music Man-style guitar and basses as OLP Guitars
Ergon Guitars, Portugal
ESP Guitars, ESP Guitars Japan,also make LTD Guitars, are great clones
Eugen Guitars, from Norway
Faith Guitars, UK
Fano Guitars, Dennis Fano, played by the band XTC, now relic versions available
Farnell Guitars, Pomona, CA
Buzz Feiten
901 S Hudson Ave, Los Angeles, CA 90019-1814 (213)937-0820
you've got to see these for yourself.
Fender Guitars <! Leo Fender started making guitars after examining a guitar made by Merle Travis and Paul Bigsby. Leo Fender used Bigsby's ideas to design his guitars. When Fender made the guitars, he was not a musician, he didn't know anything about tone or guitar building. He was trying to make something that could be easily mass produced in a production line. He used Ash and Alder woods because he could get good "cheap" supplies. The paints he used were for cars (of the 1950's), not instruments. Fender used RCA electronics' PA amps designs to derive designs for Fender amps. Leo Fender sold and left this company in the 1960's. After CBS bought Fender in 1964, Fender stopped making guitars himself in mid-1964. After CBS management took over in 1965, CBS's corporate cost cutting drove Fender guitars down in quality. Fender guitars made before the middle of 1965 are called Pre-CBS guitars. After years of turning out overpriced crappy guitars with lots of costcuts such as bathtub routes, plywood bodies with veneers (they look nice but aren't solid), cheap pickups, fake woodgrain "photo-flame" veneers, they've finally seen the errors of their costcutting ways and are turning out production guitars that deserve to be called Fenders. Fender paint jobs and finishes have always been mediocre. When Leo Fender started making his first guitars, he didn't know anything about guitar finishes so he used car paints instead. These car paints weren't meant for wood finishes so they faded, chipped, and discolored. Years later, Fender fans believe that those cheap paint jobs were special and added to the tone of the guitar. So Fender today uses cheap paints that are thin, easily nicked and dented, discolor quickly, quickly "orange peel", crackle, get "finish checking", and fade. At least Fender stopped the bathtub routing in 1998; they now use a H/S/H routing and the reissues are routed just like the old ones. Other guitar brands' finishes, including many guitars imported from Asia, have much better finishes and do not chip, discolor, fade, "orange peel" and crack so quickly. Fender's white paint jobs fade to banana yellow very quickly. Vintage dealers sell this FLAW as being some kind of badge of authenticity. Fender even stickers some of their guitars as having "thin laquer finishes." But a shoddy finish is a shoddy finish no matter whose name is on the headstock. Fender's "Highway 1" guitars are the same as their "American Series" guitars with "a thin satin lacquer finish" without clear gloss laquer on top of them; that means these guitars get worn and scratched very easily. Every single "Highway 1" guitar I've seen gets shopworn with blemishes, dings, dents, and scratches within hours of being put on display; why they don't finish them with clear coats or the same paint jobs they use for their Mexican guitars is beyond all logic and reason. Now they sell overpriced decent guitars; but they reserve their best parts for their more expensive "custom shop" guitars. Their guitars are so overpriced that Fender was trying offer rebates to customers - why don't they just lower their prices to reasonable levels in the first place? These guitars are made in an automated factory so labor is not a cost. Their Pre-CBS production line guitars used to be at the level of quality as a Fender Custom Shop Masterbuilt guitar is today. The new "American Series" guitars are so much better than the previous ones, that I think they're better than any Fenders made post-CBS up until now. Their more expensive Custom Shop guitars were always made the way Fenders were supposed to be made, but at 300% the price of their production line models. Many Fender affionados believe that any Fender guitar made outside of the Custom Shop is not a real Fender. Some of the the Fender Custom Shop guitars are actually by outsourced independent luthiers who build the guitars using Fender parts outside and far away from the production factory. There are only a few "authorized online Fender dealers", but they usually charge list price so they won't compete with other brick & mortar dealers. Fender has many "lines" and variations of the same guitars which have minor cosmetic differences and insignificant modifications. They sell many versions of the same guitars with minor cosmetic differences so that their many dealers which are in close proximity to each other won't compete against each other on price for the same guitars. Fender demands unreasonable upcharges for minor cosmetic differences for example: it costs the same to make a left or right sided headstock, but they will jack up the prices when they sell a left "reverse" headstock on a right handed guitar, and they will market the "reverse" headstock model as some kind of "special commemorative limited edition." Fender Japan sells guitar models that have "medium scale" necks and other models that are not sold outside of Japan. Fender pickups are designed by Rob and Bill Turner of EMG pickups. Fender has the worst customer service; practically nonexistant. Warning: only USA-made Fender guitars are collectable and increase in value over time, all OEM'ed and imported Fender-badged guitars depreciate quickly and steeply. Fender Indonesia, China, India, etc., are considered to be junk in the resale market, regardless of how they sound and play. Fender Japan guitars sell used for around $500, regardless of what they sell for new. Fender hides the truth of their origins of their products, so assume anything they don't name as "American" is actually OEM'ed. Fender is hiding the truth that most of their amps, even their tube amps, are now made in Mexico. Imported guitars are good for modifying and taking out to shows. You can leave your expensive American guitars at home and take your imported guitar with modified pickups and hardware out to shows. If you drop, scratch, ding, dent, and bang up your imported guitar, you won't feel as bad if you had done the same damage to your expensive trophy guitars. The aftermarket parts market was created so players could modify imports into players. Fender seems to have two "custom shops", one is a CNC line at their Corona factory and their "masterbuilt custom shop" guitars are outsoured. John English makes "Fender Custom Shop" guitars and his own branded guitars out of his garage miles away from the official Fender factory. Alan Hamel and Fred Stuart make "Fender Custom Shop" guitars and their own "Alan Hamel & Fred Stuart" branded guitars out of their garages miles away from the official Fender factory. See the link below for CNC Magazine's article on the Fender Custom Shop. There is no justification for their outrageous "Custom Shop" prices; their "waiting period" is a crock. Consider how the only things differentiating "Custom Shop" guitars from regular production line guitars are the options for different parts which cost the same to produce: take a regular production line guitar, substitute a reverse headstock and different colored pickguard and presto, that same guitar is now a "Custom Shop" guitar and costs double what a regular production line guitar costs! Their machines can make a made to order guitar in hours. Side Notes: Fender named his P-Bass "Precision" because it had frets, so does that mean that a fretless P-Bass is no longer "P"? Fender ruins their most expensive guitar, their http://orgs.usd.edu/nmm/PluckedStrings/Guitars/Fender/10822/DAquistoUltraFenderGuitar.html D'Aquisto Ultra, by using cheap imported pickups made in Korea by Kent Armstrong. It makes you wonder where and how many of the other "Fender pickups" are outsourced too? Side Note 2: Nobody has explained to me why the single pickup "Esquire" has a pickup selector switch. Side Note 3: For years Gretsch sued Fender to stop using the "Broadcaster" name for the "Telecaster." Now that Fender owns Gretsch, can the "Tele" finally use the name it originally had? />
Fernandes Guitars, Japan
Fidelity Guitars, UK
Fibenare Guitars, Spain
First Act Guitars, Wal Mart guitars
Paul Fischer Guitars, UK, classical guitars
Flaxwood Guitars, Finland
Fleishman Instruments, Harry Fleishman
Flipout Guitar, backwards
Fodera Guitars, beautiful guitars and basses, exotic woods
Allan Fontanilla Guitar Maker, San Francisco, CA
Joe Forest Guitars, Japan
Peter Forrester, UK luthier of Citterns used by Paul O'Dette
Frame Works Guitars, look like Traveler Guitars and SoloEtte Guitars
Francisco Navarro, classical and flamenco
Frankinstein Guitar Works, Canada
Frank Brothers Guitars, Canada
Fraser Guitars, UK, relics
Fretlight Guitars, formerly OptekMusic Guitars
guitars that teach you how to play the guitar, actually imported Samick guitars with their unique lighted fretboard, also called Fretlight Guitars, OptekMusic Guitars
George Furlanetto Guitars, Hammertone Electric Mandolin/ Guitar
Fylde Guitars, UK

G&L Guitars <! dd G&L Guitars were founded by the late Leo Fender, founder of Fender electric guitars and amplifiers. G&L Guitars were founded by the late Leo Fender, inventor of Fender electric guitars and amplifiers. Though Leo Fender ripped off the solid body guitar concept from Bigsby, Leo's guitars were/are better. He sold his company Fender to CBS in the late 60's. He designed guitars for another guitar company, MusicMan in the 70's, and that company was bought by Ernie Ball. Then he started another guitar company in the 1980's with his partner George Fullerton, hense the name G&L guitars. Leo Fender's G&L guitars were evolved from his Fender Jaguar, Fender Mustang, Fender Musicmaster, MusicMan Saber, and MusicMan StingRay guitars; small bodied, slanted single coils or humbuckers, smaller neck scale, etc. Leo Fender's G&L basses were evolved from his Fender P-Bass, Fender J-Bass, and MusicMan StingRay. When Leo Fender started G&L, he wanted to leave his old designs behind. Early G&L guitars had headstocks that look similar to some EKO Guitars. Pre-CBS guitars are highly sought after in the used guitar market for their rare high quality. Pre-ErnieBall MusicMan guitars are collectable. Pre-BBE G&L guitars were the epitome of Leo Fender's solid body electric guitar designs. In general, pre-BBE made G&Ls are uncommon as only about 27,000 guitars and 23,000 basses were made during the 11-year period prior to Leo Fender's death. In fact, fewer guitars and basses were made at G&L in the 1980s than Fender made during the 1950s. > <! dd After he passed away on March 21, 1991, his company was bought out by BBE in December 1991. BBE changed the designs. These are not "bad" changes, just different changes. BBE stopped making Leo's evolved guitar body shapes (derived from his SC3, Skyhawk, Nighthawk, Superhawk, Cavalier, F-100, Interceptor, SC / HG, El Toro, Lynx, L-1000) and instead makes Fender-clone body shapes. Some of the other BBE changes are: changes in body shape on bass models including the ASAT bass and L series offerings, elimination of the microtilt neck (unless it's still on the SB series), and introduction of Alnico pickup bass models (LB-100, JP-2). BBE discontinued Fender's 3-bolt design for a 4-bolt design. BBE stopped development on Leo Fender's 6-string bass guitar. BBE stopped the string tree for the g-string, stopped offering ebony fretboards, changed the pick-guard jacks to Fender-strat jacks, and stopped mounting the pickups on the bodies on their pickguarded models. While still advertising their products as being "handmade in Fullerton, California, USA"; G&L uses outsourced pickguards from Chandler Industries (San Francisco, CA), G&L uses Merlin 5 CNC products and tooling (I don't know where in the production), and OEM's pickups and hardware. BBE stopped using, on some models, G&L's most distinguishing feature - their pickups, and started using OEM'ed pickups instead. Some Pre-BBE G&L guitars used Leo Fender designed Schaller pickups and Kahler tremolos, which are a lot "higher end" and hotter than the ones BBE uses now. At least BBE kept the OEM'ed Schaller tuners which are stamped with G&L logos. a href="http://www.ggjaguar.com/asatspec.htm" The pre-BBE ASAT a had a different circuit from BBE-made ASAT models. BBE-G&L stopped using Leo Fender's "patent pending dual fulcrum" bridge with fine tuners that has the option for left or right handed vibrato bar mounting. BBE discontinued certain models while keeping the same names for new models (their S-500 just isn't the same as the one Leo designed). They use Gotoh pickups from Japan in the Legacy Special guitars and Kent Armstrong pickups from Dong Ho Electronics from Korea in their bass guitars. I like the chrome hardware and plastic pickguards of the BBE-G&L guitars better than the black "crinkle" hardware and pickguards of the pre-BBE-G&Ls. <! dd BBE routes the guitar bodies in the same way CBS did - using a href="http://www.freewebs.com/andyhifi/images/gnlpool.jpg" bathtub or swimming pool routes a which removes wood from the body under the pickups, which may cause guitar to go "microphonic" - squealing at excessive gain and volume. Some people like Don Grosh route their guitars that way because they want that effect, but this company advertises itself as perpetuating the "Legacy" of Leo Fender and Leo did not use bathtub routes. <! dd BBE-G&L President Dave McLaren said a href="http://www.guitarsbyleo.com" in a BBE-G&L BBS thread a i"...but to be straight with you, I'm not looking for ways to sell instruments for less. I'm looking for ways to sell instruments for more." i His own words explain his attitude towards his customers. It's his company and I guess we would all do the same if we owned companies. <!dd BBE-G&L ought to sell their USA made Magnetic Field Design pickups seperately and/or as pre-wired for installation on standard sized Fender guitar pickguards just like a href="http://www.EMGpickups.com" EMG a . BBE-G&L ought to sell prewired pickguard sets for Magnetic Field Design pickups, 3 G&L Magnetic Field Design Z-coil pickups, and rectangluar G&L Magnetic Field Design pickup sets. Many people who can't afford a USA-BBE-G&L would buy pre-wired pickguards to upgrade their Fender-clone guitars.> <!dd BBE-G&L is now selling a line of Korean made "Tribute" Guitars in the USA - Korean bodies with USA pickups. These aren't the Japanese-Tribute guitars that have USA made bridges and pickups, the Korean-Tributes only have USA-pickups. So some of BBE-G&L's USA guitars have Korean pickups while most BBE-G&L's Korean guitars have USA pickups, does that make sense to you? > <! dd BBE-G&L finishes are probably among the best looking; better than Fender Guitar "thinskin" finishes. Their "rear routed" guitars and basses, such as their S-500 Deluxe and ASAT Special Deluxe guitars are very good. All BBE-G&L has to do is start making the guitars Leo designed with USA pickups, and the customers would come. Their b BBE-G&L Rampage reissue for Jerry Cantrell b flew off the shelves and is highly collectable because that was made close the way Leo Fender made them. I would like to buy a G&L guitar some day.>
Sites to check out for info

<! li a href="http://www.EdRoman.com/newsite/guitars/fender/hellecaster.htm" Ed Roman a exposed the costcutting that BBE did to G&L guitars after he found out that a BBE representative misled him. He was the first person to post on the internet what BBE has done to the designs of Leo Fender. Ed Roman didn't say G&Ls were bad guitars, he was dissappointed they were not as advertised. He has removed his webpages critical of BBE, but fanatics on the G&L fansite still flame him.> <!li a href="glg200/GLG-200EXTREMELYRARE1981.htm" G&L G-200, EXTREMELY RARE 1981 a , eBay auction of one of the first G&L guitars made, BBE doesn't make anything even close to what Leo Fender designed > <! a href="http://www.glguitars.com/factorytour" G&L Guitars advertises they don't use CNC a and claims to be all-handmade, even though the G&L website has photos of their a href="http://www.glguitars.com/factorytour/tour-page2/tour2.asp" Time Saver planes a. CNC machine maker Merlin lists G&L as one of their clients. The Merlin office is actually right next door to the G&L factory. I have no idea which part of the production uses CNC. This is what another "handmade" guitar factory looks like: a href="http://www.EdRomanGuitars.com/newsite/guitars/hamer/tour.htm" Hamer tour a.>G&L Guitars Website
GuitarsByLeo.com a G&L fan site with pictures, GuitarsByLeo.com FAQ
FreeNote - MicroTones Guitars, Microtonal G&L Guitars
G&L Guitars Generator, design your guitar
G&L Skyhawk, my dream guitar, I wish BBE still made G&L guitars like this
Greg Gagliano's G&L website another G&L fan site with pictures by Greg Gagliano, writer for 20TH CENTURY GUITAR magazine, he has info on the post-BBE changes and pickup origins
Schaller, pre-BBE maker of G&L pickups and tuners
Merlin 5 Products, 2572 E Fender #B, Fullerton, CA 92831, (714)879-7508, has provided the music industry's leading guitar builders with the finest hardware made. Fender, Jackson, Rickenbacker, G&L, Yamaha, and countless other small builders have benefited from his vast experience in the machining world. He has worked with the best, Grover Jackson, Gary Kahler, and Wayne Charvel just to name a few. Bill Gerien's company makes hardware and CNC products and tooling for G&L guitars.
Chandler Guitar Pickguards, Paul and Adrian Chandler Guitar Pickguards, G&L pickguards
SwitchCraft, G&L jacks
Rio Grande Pickups makes replacements for G&L guitars, made in USA
Lollar Guitars Pickups makes replacements for G&L guitars, made in USA
Bryan Galloup's Guitar Repair and Construction School
Bryan Galloup is an extraordinarily skillful guitar restoration luthier and custom guitar builder and has been featured in many guitar magazines.
Spalt Instruments, by Michael S. Spalt, Austria
Gary Kramer Guitars, El Segundo, CA, fretless guitars
GB Guitars, UK, Goodfellow Basses, LEDs on fretboard
Geiger Guitars, by Mark Geiger, Carmel, CA
Giannini Guitars, Brazil
Gibson Guitars
the real Gibson guitars made by the same people who made the early ones in the same factory with the same equipment are now sold as "Heritage Guitars" (see link below for "Heritage Guitars"). Former Gibson custom shop builder Gene Baker is selling guitars under his own name (see link above for "Gene Baker"). Former Gibson custom shop builder Roger Giffin is selling guitars under his own name (see link below for "Giffin Guitars"). Everybody complains about how overpriced Gibson guitars are and how they've declined in quality. Some people consider Tokai Love Rock guitars to be superior to Gibson USA guitars. Get a "Heritage Guitar" or "Gene Baker" or "Giffin Guitar" for the real thing.
Garrison Guitars, new bracing for acoustics
Roger Giffin Guitars
former head of Gibson West Coast Custom Shop in Los Angeles for 5 years, co-owner of R&B Instrument Services at Guitar Center in Hollywood, owner of Giffin Guitars London in England for 25 years. He has lots of big-name clients.
Gilbert Guitars, Mark Gilbert Guitars, exotic woods
Gil Yaron Guitars, Israel
Givson Guitars, India
Glendale Guitars, Fender clones and parts
GJ2 Guitars, Laguna Hills, CA, Grover Jackson
Glaser Instruments, 434 E Iris Dr, Nashville, TN 37204, (615) 298-1139
Godin Guitars, Canada, owned by Lasido, assembled in America
Gold Caster, Beverly Hills, CA
Gold Tone, banjos and 6 string Banjitars
Gordon-Smith Guitars, UK, handcrafted guitars made in England
Fabrice Gougi Guitars, France, electrodynamic guitars
GMW Guitarworks, GM Precision Products Inc., Lee Garver's Empire Guitars, custom refinishing, Glendora, CA
Grainger Guitars, UK
Gretsch, Korea, China
Greenfield Guitars, Canada, fanned fret
Greenwich Village Custom Guitars, by Jonathan Wilson, vintage guitar reproductions
Greven Guitars, John Greven
Grez Guitars, Barry Grzebik, Petaluma, CA
Alan Gittler Guitars, Alan Gittler
Don Grosh Guitars
one of the best custom guitar builders in the world, unfortunately he uses "bathtub" routs in his guitars with pickguards
Grubisa Guitars by Frank Grubisa, Australia
GVox Guitars
guitars that teach you how to play the guitar, actually Fender guitars with "GVox" pickups installed, please email me if you have any GVox software!
Guild Guitars, now owned by Cordoba Music Group
Gustavsson Guitars, Sweden, Johan Gustavsson's Handmade Electric Guitars
Hahl Guitars, Germany, Bireli Lagrene signature model
Halo Custom Guitars, Cupertino, CA, custom guitar generator website
Henner Hagenlocher Guitars, Granada Guitars
Hagstrom Guitars, sell also Albin Hagstrom Guitars
Albin Hagstrom Guitars, sell also Hagstrom UK Guitars
Hagstrom Guitars, Agoura Hills, CA
Hamer Guitars, good USA guitars, they sell Korean guitars under their "Slammer" brand. They make a 12-sting bass
Handlebar Guitars, Rancho Cucamonga, CA, relic clones
Hargreaves Guitars, Jay T. Hargreaves, worked with Richard Schneider and Dr. Michael Kasha
Hartung Guitars, Germany
Hauser Guitars, Germany, famous classical guitars used by Andres Segovia
Haze Guitars, Gerry Hayes
HenmanBevilacqua Guitars, Hollywood, CA
Herron Guitars, Santa Barbara, CA
Homer T Guitars, Redondo Beach, CA, relics by Scott "Homer T" Gerber
Hopf Gitarren, Germany, classical
Italia Guitars, guitars that look like those old (cheap when they were made) guitars complete with metalflake finishes. The advantage here is that they are modern guitars without the maintenance problems that you often see in their ancestors.
Ibanez Guitars, Japanese guitar company that makes expensive signature models for Joe Satriani, Steve Vai, Pat Metheney, George Benson, John Scofield
Jerry Jones Guitars
US made quality vintage reproductions, sitar, Danelectro
Hahl Guitars, Germany
Hallmark Guitars, played by Deke Dickerson
Hamiltone Guitars, Hamiltone Guitars, Jim Hamilton made Stevie Ray Vaughn's "main" guitar
Hanika, Germany
Harley Benton, guitars and kits, very low prices
Sandi Harris & Stephen Barber, UK luthier of Lutes and Orpharions used by Paul O'Dette
Harry's Co. Dragonfly Guitars, Japanese guitars with baritone necks, by Harry
Heritage Guitar, former Gibson guitar factory workers
Hess Guitars by Carson Hess, relic
Kenny Hill Guitars, classical guitars, guitar building class
Hoeg Guitars, Rich Hoeg, San Francisco, CA
Hofner, Germany
Hohner, played by Prince
Holst, archtops
Hopkins Guitars, Canada
Howell And Forsyth, San Jose, CA
Hosco Guitars, Japan
Human Base, German
Thomas Humphrey Guitars, Thomas Humphrey died in 4/08
Hutchins Guitars, UK
Imperial Guitars, Oxnard, CA, lap steel, resonator
IVY Guitars, Stephen Cohen, custom guitars
Jacaranda Guitars, Italy
Paul Jacobson, classical guitars
Jaen Guitarras, Spain
James Einolf Guitars, makes Gibson 1926 L-0 and L-1 guitars, played by Robert Johnson
Jammy Guitars, compact, traverly, MIDI guitars
Jasper Guitars Square Neck Resonator Guitars
JayDee Guitars, UK, played by Jaco Pastorius
Jeffrey Yong Guitars, Malaysia
Jennings Guitars, Camarillo, CA, by Chad Jennings
JJ Guitars, UK
Thomas Vincent Jones, TV Jones, Gretsch pickups, Ray Butts pickups
John Hornby Skewes, UK, makes and distributes imported instruments including the brands: Encore, Vintage, Vintage Metal Axxe, Falcon, Manuel Rodriguez UK, Palma, Santos Martinez. These Asian imported guitars are perfect for modifying with upgraded aftermarket pickups and parts. Vintage Guitars are clones of Gibsons, PRS, Peavey, Jacksons, Fender, MusicMan guitars and basses.
Johnson's Extremely Strange Musical Instrument Co., Burbank, CA 91755
John Jordan Guitars, Concord, CA
John Cruz Custom Guitars, former head of Fender Custom Shop
Kala Brand, Petaluma, CA
Jon Kammerer Guitars, rounded acoustic guitars
Kasha Guitar, bracing designed by Dr. Michael Kasha
Kauer Guitars, Elk Grove, CA
Kaufman Electric Guitars, San Diego, CA, KxK guitars, former Carvin employees
Rick Kelly Guitars, pine wood guitars, reclaimed lumber
Kiesel Guitars, formerly Carvin
Escondido, CA, the best custom guitars at mass production guitar prices
Killer Guitars, Japan
Alma Guitar by Kim Hee Hong, Korea
Koll Guitars, by Saul Koll
Kubicki, Philip Kubicki, played by Duran Duran's John Taylor
Kinal Guitars, Canada, handmade guitars and basses
JB Guitars by Joe Bochar
Kiso Guitars, Japan
Steve Klein Guitars
he sells other luthiers' guitars too, his acoustics and electrics are very good, his Transperformance-Klein Guitar is the first self-tuning acoustic guitar
K'z Guitar Works - Japan, Brian May replicas
Jersey Girl Guitars by Kazu Goto and Akiko Oda, Japan
Johnson, China
K-Line Guitars by Chris Kroenlein, relic guitars
Knut-Koupee Enterprises, by David Rusan and Barry Haugen
John Knutson Luthiery, Forestville, CA
Kohno and Sakurai Guitars, Japan, Masaru Kohno, Masaki Sakurai, classical
Koll Guitars, Saul Koll Guitars
Kopecky Guitars, San Diego, CA, importers of Caro & Topete Guitars
Kremona Guitars, Bulgaria, outstanding classical guitars
Kritz Guitars, check out their Stradovarius Archtop
Kumano Guitars, Japan
Legator Guitars, Sun Valley, CA
LAG Guitars, French made, LAG Guitars
LA Guitar Factory, luthiers Ari Lehtela and Luke Lukuer
Yuri Landman Guitars, custom art guitars
Langcaster Guitars, Joh Lang, Kauri wood body, the Kauri tree is the oldest and tallest tree in New Zealand
Langejans Guitars, Delwyn J. Langejans Guitars
endorced by guitar legends Phil Keaggy and Earl Klugh, his custom double developed with Thom Bresh is a weird guitar that has a steel stringed guitar one one side and a nylon classical guitar on the other with custom case, also makes harp guitar
Languedoc Guitars, Phish guitars
LapDancer Guitars by Loni Specter
La Patrie Guitars, Canada, acoustic guitars
Larrivee Guitars, Oxnard, CA
William Laskin Guitars, Canada
Launhardt Guitars, Germany
Lava Guitars, Lithuania
H. G. Leach Guitars, played by Roy Clark
Legend Guitars, Canada
Lehmann Strings, Bernie Lehmann, Selmer/Maccaferri guitars, archtops
Lentz Guitar, Scott Lentz
Michael Lewis Instruments, creates exacting replicas of the legendary works of John D'Angelico
Lichty Guitars by Jay Lichty
Thomas Lieber Guitars, check out his H.R. Giger "alien" guitar and other odd shaped instruments
Leimana Ukeleles, by Ray Wegrzyn, 15142 Jenell St, Poway, CA 92064, (858)486-2284
Line 6, their new "Variax modeling guitar" models an entire guitar collection in a single instrument, models others guitars!!
Kurt Linhof Guitars, former Fender Custom shop Master builder
Michael Lipe Guitars, Tujunga, CA, (818)352-6212, Michael Lipe is the former head of Ibanez and then later Yamaha's custom guitar shop
Little Guitar Works, ergonomic guitars and basses
Loewenherz Bass, Germany
LsL Instruments, Granada Hills, CA
Lucca MusicS hoppe, by Ron Lucca
Lucida Guitars, classical guitars
Mike Lull, used by Randy Jackson
Luna Guitars, designed for females
Lyman Guitars, rustic finishes
LynnEllsworth Guitars, rustic, knotted woods, by creator of Boogie Body Guitars
Magneto Guitars, France
Maingard Guitars by Marc Maingard, played by Earl Klugh, Maingard Guitars
Manne, Italian basses & guitars, great website
Linda Manzer Guitars, Canada, sitar guitar
James L. Mapson Handcrafted Archtop Guitars, played by Mundell Lowe, James L. Mapson Handcrafted Archtop Guitars, Santa Ana, CA
MarkGilbert Guitars, Australia, makes Richard Smith guitars
Marleaux Bass, German
Martin Guitars
Martin-Sigma Guitars
the best acoustic steel string guitars, the standard by which all other acoustic guitars are judged. Martin invented the "Dreadnought" guitar and all other guitar makers are imitators. Nobody at Martin can give me a straight answer as to whether or not their Martin-Sigma Korean made guitars are made exactly like their American guitars
Master Guitars, by George Gorodnitski, he makes some guitars that are played with a bow, MasterGuitars @ usa. com
Matt Raines Guitars, 7 string jazz guitars
Maton Guitars, from Australia
Maverick Guitars, UK, by Trevor Wilkinson
Mauel Guitars, Hank Mauel, Auburn, CA
Max Guitars, Hollywood, CA, by Peter "Max" Baranet, replica Les Pauls
Mayones Guitars, Poland
Roy McAlsiter makes clones of Gibson Roy Smeck guitars
McCurdy Guitars, Ric McCurdy, used by John Abercrombie
Glenn McDougall's Deakon Roads Guitars
very good Canadian guitars, they look like Pre-BBE G&L guitars.
McGill Guitars, Paul McGill Guitars
played by Muriel Anderson.
McIlroy Guitars, UK
McInturff Guitars, Terry C. McInturff Guitars are better than Paul Reed Smith guitars, are still handmade unlike PRS, and cost around the same prices as the top-of-the-line PRS
David Thomas McNaught Guitars
better than today's Paul Reed Smith guitars
McPherson Guitars, odd soundholes
McSwain Guitars, Portland, Oregon
these are weird looking guitars
Ted Megas Guitars
is another fine luthier crafting expensive, fine acoustic and electric arch top guitars
Melancon Guitars
one of the best custom guitar builders in the world, check out his website
Melo Guitars, Josep Melo
Minarek Guitars, shaped like flames, used by Dick Dale
MJ Guitar Engineering, Mark Johnson Guitars
Mobius Megatar Specialty Tapping Basses, Traktor Topaz
Miranda Guitars, like Traveler, SoloEtte, Frameworks
Modulus Guitars, Novato, CA
Mody Guitars, Thai, Thai electric guitars
Mollenhauer Guitars, Dana Point, CA
Jimmy Moon Guitars, Scotland, UK
John Monteleone Guitars, used to make Pat Martino's guitars until Gibson stole Pat away
Moonstone Guitars, Steve Helgeson
Mooretone Guitars, Michael Moore, reproductions of the classic guitars of the late 1950s to mid 1960s
Brian Moore Guitars, designed by Michael Tobias, made in China, sold for very high prices
Moser Custom Shop, pointy guitars
Mosrite Guitars, Bakersfield, CA
MotorAve Guitars, Mark Fuqua
Mortoro Guitars Gary Mortoro
Miura Guitars, Van Nuys, CA
MTB, Michael Tobias Design, he left his first company Tobias Guitars in 1992 after Gibson buyout, this is his new company, builds 10 instruments per month, he's a designer for Grendel Basses, Brian Moore Guitars, Modulus, and Alvarez
Murray Kuun Guitars, South Africa
Muse R&D Guitars, Korea
Music Link, Johnson Guitars, Recording King Guitars, Loar Guitars
Myka Guitars, David Myka
Najarian Music, ouds
Nash Guitars, Bill Nash, Timewarp guitars, reliced guitars, Olympia, WA,
National Reso-Phonic Guitars, San Luis Obispo, CA
Moll Custom Instruments
archtop guitars and archtop bass
Negrini Guitars, Switzerland, fanned frets and tempered frets
Nelson Instruments, Rickenbacker clones
Neubauer Guitars, Germany
Nicholas Scott Guitars, UK, made like Smallman guitars
Toru Nittono Guitars, Japanese builder, Van Nuys, CA 91406, (818)901-8675
Roy Noble Custom Guitars, Roy Noble Custom Guitars
some of the most famous fingerstyle guitarist play his acoustic guitars
Nordstrand Audio, Redlands, CA
Normandy Guitars, Aluminum guitars and basses
Novax Fanned Fret Guitars
you've got to see these for yourself.
ODonnell Guitars, Australia
Orange WoodGuitars, Los Angeles, CA, acoustic
Jose Oribe Guitars, Vista, CA
Original Senn Guitars, by Jeff Senn, former Gibson builder
Organic Guitars, UK
Ormsby Guitars, Australia
Ortega Guitars, Spain, Germany, acoustic guitars and acoustic basses, many are designed by Los Angeles based Flamenco guitarist, Ben Woods
John Page Guitars, Corona, CA, aka John Page Classic, former Fender Custom Shop builder
Pagelli Guitars, Switzerland
Palen Guitars by Nelson Palen
Paoletti Guitars, Italy
Ken Parker Guitars, Parker Fly Guitars
endorced by guitar legend Phil Keaggy
Pavan Guitars, Spain, great classical guitars
Peavey Guitars, their USA-made custom shop guitars are great, but insanely overpriced for solid body guitars
Pederson Custom Guitars, formerly Abyss Guitars, look like Phish guitar
Peekamoose Guitars, custom instruments, restorations, repairs
Peerless Guitars, China
Pellerin Guitars, Canada
Perri Ink Guitars, Los Angeles, CA
Peters Guitars, Michael Peters Guitars, played by Scott Tennant, Andy Summers, Ryan Ayers
Petillo Guitars, also famous for his Petillo Refretting
Petros Guitars by Bruce Petros
Phantom Guitarworks, like VOX guitars
Phillips Guitars by Kraig Phillips
Pimentel Guitars, acoustic guitars by Lorenzo Pimentel, great website
PJD Guitars, UK
Polynesian Guitars, handmade traditional Polynesian guitars made by a Polynesian, call for info, 13071 Euclid St, Garden Grove, CA 92843, (714)539-4552
Portland Guitar, Portland, MA
Prestige Guitars, Canada
Prisma Guitars, San Francisco, CA, handmade from recycled skateboards
Rainsong Graphite Guitars
great sounding guitars immune to humidity or temperature changes, ultimate touring guitar
Rebel Relic, Netherlands
Ralph And Sandys Custom Shop, mods Fender guitars, great photos
Red Rooster Guitars, Van Nuys, CA
Recording King, Brisbane, CA
Redgate Guitars, Australia, Jim Redgate classical guitars
Jim Reed Guitars, Italy, makes Brain May Guitars
Rees Guitars, UK, classical
Reith Guitars, USA made Steinberger clones
Reiver Guitars, UK
Relish Guitars, Sweden
Rick Turner Guitars, Santa Cruz, CA
Rebel Guitars, by Chris Larsen, formerly named Girl Brand Guitars
Revelator Guitar Works, relic refinishes
Reverend Musical Instruments, now selling instruments direct like Carvin
Richmond Guitars, Canada
Rickenbacker Guitars
great guitars made from the same factory by the same people for many decades. President John Hall is keeping the brand's standards high, and prices high too.
Nick Page Guitars, Austria
Bernie Rico Jr. Guitars, after spending over 20 years with B.C. Rich (BC Rich Guitars), Bernie Jr. has independantly started a fresh new line of guitars,
Tom Ribbecke Guitars, Healdsburg, CA
expensive thinlines, archtops, drednaughts, custom guitars
Risa Guitars, Germany
Ritter Basses, Germany
Riversong Guitars, Canada, thin acoustics
Rizsanyi Guitars, played by Peter Gabriel
RJ Guitars, Philippines
Rock N Roll Relics by Billy Rowe, San Francisco, CA
Carlo Robelli, Sam Ash's brand, Korean and China made, pretty good guitars, just swap out the pickups with USA pickups and you'll have a good "player" guitar you can take to live shows
Rockbridge Guitar by Brian Calhoun, husband of violinist Ann Marie Calhoun
Rondo Music, SX Guitars, Agile Guitars, Valencia Guitars, Brice Basses, CNB Cases, Drummer's Design and Century Drums, Hoffman Violins. Very good prices.
Ronin Guitars Humboldt, CA, by John Reed
Rowan Guitars, Michael Rowan Custom Guitars
RS Guitars
high quality, custom Brian May (of the rock group Queen) Red Special style guitars, made to order, Brian May equipment
RS Guitarworks, reliced guitars
German Vazquez Rubio (sometimes referred to as G.V. Rubio or German V. Rubio)
(323) 934-0647 5117 W Adams Blvd, Los Angeles, CA, (323)934-0647, (323)931-6349
Robert Ruck Guitars, classical guitars with cutaways
Ruokangas Guitars, Finland, look like old CA Valley Arts Guitars
Rutters Guitars, by Marc Rutters, Bonsall, CA
Kevin Ryan Guitars
Westminster, CA 92683, (714)894-0590, (800)311-1527
fine acoustic guitars used by many famous musicians including Laurence Juber
Seagull Guitars, Canada
Saga Musical Instruments, distributor
Salwender
distributor for Bassline, Bogart, Human, Christian Stoll, Teuffel, Tommy's special guitars, Vektor Electric Upright Bass, and boutique amps
Samick Guitars
these are not boutique guitars, these are mass produced guitars. Many other brands worldwide buy Samick guitars and re-badge them with their own names and raise the prices. Gibson-Epiphone guitars are actually Samick guitars. These guitars depreciate quickly and steeply. Many musicians buy these as "thowaway" guitars; they swap out the pickups with Seymour Duncans or some other aftermarket brand, and use these guitars for touring. Now they can have a Les Paul-looking guitar with better pickups. They can bang, drop, scratch and dent the guitar, and it won't bother the musicians because their price trophy vintage boutique guitars are safely stored at their homes. I've seen famous jazz musicians with Samick hollow body guitars; there's no way they're going to take their 1950's prize priceless one-of-a-kind guitar to a smokey jazz club. Also consider that if you're in a rock band playing rhythm guitar, you really can't differentiate between one brand's guitar with another when playing in a band, so you might as well use a Samick instead of some expensive boutique guitar. Samick's PRS-clone guitars are actually better than the Korean-PRS guitars because they have real tremolos, not stoptails. Swap out the pickups on these guitars and you'll have pretty good playing/touring guitars. Samick Guitars
Jack Sanders Guitar, luthier, instructor at Pomona College, CA at California Institute of the Arts, exceptional quality instruments, virtuoso musician
Kirk Sand Guitars, Laguna Beach, CA
Sandoval Engineering, Victorville, CA
Santa Cruz Guitar, Santa Cruz, CA
Sawtooth Guitars, Newbury Park, CA, sold at GoDps Music
Scala Guitars, Los Angeles, CA
Theo Scharpach
makes the famous SKD guitars played by Steve Howe, guitarist for band YES
Schaefer Guitars, Ed Schaefer
Schecter Guitar Research, Burbank, CA
Kim Schwartz Guitars
675 Vancouver Rd, S.E., Rio Rancho, NM 87124, (505)896-3441
Kim Leland Schwartz, acoustic sitar-guitar has a standard six-string neck with an additional 13 sympathetic strings and a sitar bridge to help her achieve the kind of nontempered phrasing associated with the north Indian instrument
Schwartz Guitars, Canada
Scott Walker Guitars, Santa Cruz, CA
Sejung Musical Instruments, Korea, Ontario, CA, S101 Guitars, Canvas Guitars
Sire Bass, Torrance, CA, Marcus Miller signature
Takahiro Shimo Guitars, Japan
Shabat Guitars, West Hills, CA
Shergold Guitars, UK, famous for being used by UK bands New Order, Joy Division, Genesis and Julian Cope, and Australian band The Church
Singletouch Guitars, Glendora, CA, by Mark Singleton
Slick Guitars, by Earl Slick
Gordon Smith Guitars, UK
UK guitars that became famous in the 1970's when used by UK punk rock bands, still based in a suburb of Manchester, affordable handmade instruments, endorsed by the likes of The Buzzcocks and Iggy Pop, review
Paul Reed Smith Guitars, Stevensville, MD
Soller & Sivcak Guitars, very thin guitars
SoloEtte Guitars, look like Traveler Guitars
Soloway Guitars, Jim Soloway
Ervin Somogyi, Oakland, CA
5l6 52nd. St, Oakland, CA, 94609, (510)652-5123
1080 23rd Ave #101, Oakland, CA 94606, (510)534-4445
acoustic versions of the Novax Fanned Fret Guitars, guitar-lute, carved soundholes
Spalt Basses, Michael S. Spalt, Austria
Sparrow Guitars, Canada
Spector Basses, Stuart Spector Design
Stark Guitars, Bakersfield, CA
Harvey Starr Labs, MIDI controllers built like guitars
Stewart Guitar Company, full size traveling guitars, removable necks
Stuart Custom Guitars,
Alan Hamel and Fred Stuart make "Fender Custom Shop" guitars and their own "Alan Hamel & Fred Stuart"/"A&F Guitar Services" branded guitars out of their garages miles away from the official Fender factory. As you may know, when Fred Stuart and Alan Hamel left the Fender Custom Shop, (in 2001) they formed A&F Custom Guitar Services. Along with their line of guitars, they also offered pickups. In 2003, A&F Custom Guitar Services ceased doing business. That same year, Fred Stuart began Stuart Custom Guitars. Stuart Custom Guitars Black Guard pickups have the same specs as the "old A&F 's". The only thing that is different from the A&F's, is that Fred's have more consistent output and tone.
Fred Stuart, 2033 Blenheim St, Riverside, CA 92507, (909)788-7841
Alan Hamel, 1860 Chicago Ave, Suite G-1, Riverside, CA 92501, (909)222-2282
Steinberger Guitars, Steinberger World, now owned by Gibson
Michael Stevens Guitars, former head of Fender Custom Shop, Alpine, TX
Stevenson Guitars, Canada
Sthac Guitars, design a custom guitar online
Stick, Emmet Chapman claims to have invented the touch stick guitar and has sued Traktor Topaz
Stonefield, New Zealand
Strandberg Guitars, Sweden
Stromberg Guitars, Korea
Sugi Guitars, Japan, by Nick Sugimoto
John Suhr Guitars
(formerly of Fender) is skilled world famous electric guitar luthier. Call John Suhr at (909)471-2334. Him and Bob Bradshaw have designed their own amps. Call Bob at (818)763-8898, FX:(818)763-8890 for info, or email Martin Golub
Suzuki, Japan
Sweetwood Guitars, Soquel, CA
Swing Guitars, Korean
SX Guitar Spain, Spain
Tacoma Guitars, owned by Fender but shuttered
Tagima Guitars, Huntington Beach, CA, made in Brazil
TaikiMusic Guitars, Chinese made wooden roundback guitars, like Ovation Guitars
Takamine, Japan
Truong Huu Chau Guitars, Tan Chau guitars, world famous acoustic guitar builder in Vietnam
Tausch Guitars, Germany
Taylor Guitars, El Cajon, CA
Taylor Mcgrath Guitars, relic Fender clones
TDL Guitar Works, De Lacugo Guitars
Terraplane Guitars, steel resonator guitars
Ulrich Teuffel Guitars, weird shapes
Thanh Cam Musical Instrument Workshop, by Van Thuoc and Do Viet Dung, world famous guitar builders, Vietnam, Thanh Cam Musical Instruments
Paul Thomson, UK luthier of Lutes used by Paul O'Dette
Thorn Guitars, Glendale, CA
Carl Thompson, Carl Thompson Bass, used by Stanley Clark and Les Claypool
ThreeGuitars, Italy
Till Guitars, Westlake Village, CA, by Joe Till
Timberline Guitars, harp guitars
Timeless Instruments by David Freeman
Timtone Guitars, weird guitars
TMG Guitar by Taylor McGrath, there are bad stories about him selling overpriced parts guitars as handmade customs, search the internet
Tnm Guitars by Terry McArthur
Tokai Guitar, from Japan, Tokai Guitar, some people consider Tokai Love Rock guitars to be superior to Gibson USA guitars
ToneArts Guitars by Yasuhiko Iwanade, Japan
ToneLounge Guitars, El Toro, CA, G&L clones
The Top Guitars, Carson, CA, Prince guitars
Totem Guitars, by Michael S. Spalt, Austria
TTR Nexus Guitars, Michael Spalt, True Tone Research Design, Totem Guitars, Garage Guitars, Spalt Basses
some of the weirdest, artsy looking guitars ever made, made from wood and resin, you've got to see and play them for yourself. He also makes regular solid body guitars from mahogany, cedar, rosewood, alder, and ash, he's from the "Silverlake" area of Los Angeles, famous for quirky thrift-shop aesthetics and high-concept artists
Township Guitars, African oil-can guitars
Traben Bass, played by Bootsy Collins
Jeff Traugott Guitars
is another fine luthier crafting expensive, fine acoustic and electric arch top guitars.
Traveler Guitars, Redlands, CA
subsidiary of Fender, these guitars are great
James Trussart Guitars, rusted beat up metal look, Los Angeles, CA
TunaTone Guitars by Leila Sidi, Canada
Tune Guitars, Korea
Turley Guitars, Canada, by Adam Turley, acoustic
Tuttle Guitars by Michael Tuttle, Santa Clarita, CA
Unique Guitars, Joey Rico, the son of Bernard Chavez Rico (founder of BC Rich Guitars),
Un Sung Musical Instrument Co., Korean
UNO Guitars, Korea
Mike Vanden Archtop Guitars
these are played by famous British guitarist Martin Taylor
VanZandt Guitar, Japan, some people say these are better than Fender American Custom Shop guitars, very expensive
VeeLah Guitars, Taiwan
Joe Veillette Guitars, look like Rick Turner
Verrilli Guitars, Frank Verrilli
Versoul Guitars, Helsinki, Finland
Viktorian Guitars by Boaz Elkayam
Vigier Guitars, Patrice Vigier in Paris, France
Vines Guitars, Tony Vines
Vinetto Guitars, Vince Cunetto made the first Fender Relic
Visesnut Guitar, by Narongsak Visesnut, Thailand
Washburn, most are imported OEM'd Korean made guitars, their jazz guitars are great and are actually used by famous professionals; their USA made "signature series" are great; their Nuno Bettencourt guitar with Bill Lawrence pickups is one of the best guitars ever desgined and made
WaterSlide Guitars, Los Angeles, CA, pawn shop looking relic guitars, Coodercasters
Waterstone Guitars, hollowbody p-bass & j-bass
Wayne Charvel Guitars, Paradise, CA
Wechter Guitars, China
Webber Guitars, Canada
Abe Wechter Guitars
double cutaway drednaughts, used by many famous jazz artists
Whitfill Custom Guitars by Charles Whitfill
Jonathan Wilson Designs, Sylmar, CA, bowed guitars
Wing Instruments, Wing Bass, very short scale bass
Kathy Wingert Guitars
28364 South Western Ave #451, Rancho Palos Verdes, CA 90275, (310)522-9596
great acoustic guitars, characteristic playability, clarity, focus, sustain, beauty, and tone, one at a time, one of a kind
Wire Instruments by Earnie Bailey
Witkowski Guitars, Poland
Worland Guitars, Pasadena, CA
Xaviere Guitars, clones of Zemaitis guitars at lower prices
Xotic Guitars, Prosound Communications, Los Angeles, CA
Yajima String Works, New York, Brett Faust, former Fender Custom Shop builder
Jeffrey Yong Guitars, by CH Jeffrey Yong, Kuala Lumpur, Malaysia
Yuichi Imai, Japan
Zager Guitar, "EZ-Play" Guitars are modified by Master Guitar Luthier Denny Zager to play easier than any other guitar made
Zemaitis Guitars by Tony Zemaitis
Zerberus Guitars, German
Zion Guitars
endorced by guitar legends Phil Keaggy, Kerry Livgren, Ty Tabor, Neil Zaza
Zucali Guitars, nylon jazz
Various Boutique Luthiers (I'll add links as I find them): ACHIM PETER Gropius, Antonio De Torres, Antonio Marin Montero, ANTONIO Raya Pardo, ARCANGEL Fernandez, Barone, BERNHARD Kresse, BRIAN Cohen, CERVANTES, Colin Morison, DANIEL Friederich, DAVID Daily, David Rubio, David Whiteman, DOMINGO Esteso, Douglas Pringle, EDGAR Monch, Eric Sahlin, Ervin Somogyi, Fischer, Francisco Simplicio Hernandis, Frederich Holtier, Frederick Mueller, Fritz Ober, GERHARD SCHNABL, German Vazquez Rubio, Gilet, Gioachino Giussani, GIOACHINO GIUSSIANI, Gregory Byers, HEIDI PULFER, HERMANN Hauser I, HERMANN Hauser II, HERMANN Hauser III, Hernandez y Aguado, Horabe, IGNACIO Fleta, Jacobson, James North, Jean Rompre, JEFF Kemp, JEFFREY Elliott, Jeremy Locke, Jeronimo Pena Fernandez, Jim Redgate, JOHN Gilbert, John Peter Barthell, Jose Marin Plazuelo, JOSE Ramirez, Jose Romanillos, Kevin Aram, La Mancha, Les Stansell Myrtlewood, Louis Panormo, M. Tezanos Perez, MANUEL Contreras, MANUEL Contreras II, MANUEL Reyes, Manuel Velazquez, Marcelino Lopez, Mathias Dammann, Matthew Bolliger, MICHAEL BOGGEMAN, MICHAEL GEE, Michael Menkevich, Middleton, MIGUEL Rodriguez, MIKHAIL Robert, OBER BLOCHINGER, Otto Vowinkel, Paul Sheridan, PETER Barton, Rafael de Cordoba, RANDY Reynolds, Rene Baarslag, RICARDO SANCHIS, Richard Brune, RICHARD Howell, Robert Ruck, Ron Bushman, Sebastian Stenzel, Simon Ambridge, Stephen J. Hill, Stephen Kakos, Thames, Thomas Budke, THOMAS Humphrey, Thomas Prisloe, Tom Blackshear, Augistino LoPrinzi, FABIO Ragghianti, DAKE Traphagen, Alastair McNeill, Kolya Panhuyzen
Directory Archtop Guitar Luthiers
---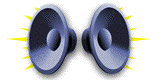 Guitars Amplifiers
Power Attenuator: Altair PW-5 Power Attenuator
Power Attenuator: Aracom Amps
Power Attenuator: Kendrick Power Glide Attenuator, Gerald Weber said he "upgraded the Trainwreck Airbrake Mark II Power Attenuator to the Kendrick Power Glide Attenuator
Power Attenuator: Koch LB120 Load Box
Power Attenuator: Komet Airbrake, uses the exact same circuit and parts as the original Trainwreck Airbrake designed by Ken Fischer
Power Attenuator: Mako Amplification Load Box Deluxe
Power Attenuator: Marshall
Power Attenuator: Palmer
Power Attenuator: Radial Engineering
Power Attenuator: SPL
Power Attenuator: THD Hot Plate
Power Attenuator: Tom Scholz Power Soak, brains behind the supergroup Boston
Power Attenuator: Two-Notes cabinet simulator
Power Attenuator: Weber Mass by Ted Weber
Power Attenuator: Ultimate Attenuator
3rd Power Amps, triangle shaped cabinets
45 rpm Amps, Dumble clones
633 Engineering, UK
65 Amps, Valley Village, CA
AccuGroove Bass Cabinets, Redding, CA
Accutronics Reverb, Korea
Acoustic Image Amps, solid state
Aftershock Designs, lighted cabinets
Albion Amps, China or Denmark
Aclam Guitars, Spain
Allen Amplification, amps and parts
AllTone Speakers by Mark Shumaker and Joe Naylor
Amonito Amps, Slovenia
Ampete, Germany, Ampete Engineering, amps and switchers
Amplified Nation, Dumble clones
AmpTone boutique fansite
Analog Outfitters, Hammond reissues
Antique Electronic Supply, Tempe, AZ, speakers and amp parts
Apache Amps, Los Angeles, CA
Arachnid Cabs, Sacramento, CA, lighted cabinets
Aracom Amps, Morgan Hill, CA
Ark Amps, fine wood cabinets
Ashen Amps, North Hollywood, CA, amps, custom cabinets for other brands
Ashdown Music, Ashdown Amps UK
Aspen and Associates by Aspen Pittman
Aspen Pittman Designs, San Fernando, CA, by the late Aspen Pittman
Aston Electronics, Volt Amplifiers, UK
Atomic Amps by Harry Kolbe for Line 6 PODs, Fractal Audio
Audio Cage Amps by Pete Cage
Austin Speaker Works, high end speakers
AER Amps, Audio Electric Research, acoustic amps, Germany
Bad Cat Amps, Costa Mesa, CA, new amps by Mark Sampson, founder of Matchless, restarted by Joe Allrich, sales and marketing. Mark Sampson also runs a second amp company, see "Sonic Machine Factory", Norco, CA
Bacino Amp, Marshall clones
Balz Amplification, San Gabriel, CA, (626)286-4353, also makes Rex Bogue Guitars
Balthazar Audio Systems, Selmer clones, by Balthazar de Ley, for Smashing Pumpkins
Baroni-Lab, Italy
BC Audio, San Francisco, CA
Bennett Music Labs, Bruce Bennett Music Labs, also ghost build for Krayon Amplification
Benson Amps, Portland, OR
Bergantino by Jim Bergantino, bass
Bill Fitzmaurice, plans, giant bass cabinets with horn speakers
BlackStar Amps, UK
BlackVolt Amplification, Los Angeles, CA
BlackWing Amps, Corona, CA, founded by the late James Heidrich
Blankenship Amplification, North Hollywood, CA, (904)349-0827, Fender tweed clones
BludoTone, Dumble clones
Blue Tone Amps, Finland
Bob Burt Cabinets, V-Front Series Cabinets, he makes cabinets for other amp companies
Bogner Amps, North Hollywood, CA
Boondoggle Amplifiers, James Cole makes combos with Leslie power amps, bypassable equalizer, JBL speakers, annd clear-grain pine cabinets that sound like Fender blackface amps without reverb
BOUTIQUE AMPS DISTRIBUTION, Commerce, CA
Brunetti Amps, Italian tube amps
Budda Amps, now a Peavey brand, Jeff Bober now has his own East Amps brand
Bugera Amps, China, British Virgin Islands
Burnham Amplification, cabinets, Burnham Amplification
Cab Guy, amp and speaker cabinets
Canopus Amps, used by The Ventures
Carl Martin, Denmark
Carlos Amps, German
Carls Custom Amps, Tumblin' Dice amps
Carlsbro Amps, UK
Carp Amps, Norco, CA
Carstens Amplification, Billy Corgan amps
Category 5 Amps, Frisco, Texas
Cec Amps, makes Johnny Hiland signature model
Centrance, USB computer connections
Ceriatone, kits, parts
ChickenHead Amps, China
Chute Amplifiers, Canada
Cicognani Amps, Italy
Clark Amplification, Fender clones
Clark Synthesis Tactile Sound Monitors
Classic Tone Transformers by Magnetic Components
Club Amps, Scotts Valley, CA
Colby Amplification, Park Amps, Jimi Page Amps
Cornell Amps, UK
Colorsound, Greece
Cosmic Terror Cabs, Germany, 1x18 cabs
Custom Audio Electronics, Los Angeles, CA, Robert C. Bradshaw and John Suhr, used by the group U2
Custom By Cougar, by Tommy Cougar, official Mystique amps service shop
Daedalus Music, cabinets
David Bray Amps, Yucca Valley, CA
Dark Glass, Finland
Deacy Amplifier, UK, designed by Queen bassist John Deacon, replicas made by Knight Audio Technologies
Decware Zen Guitar Amplifier, by Doc Lancaster
Deering Amps by Tom Deering
Deluxe Amplification, clones
Demeter Amps, Templeton, CA
Divided By 13 Amps, Fred Taccone, Los Angeles, CA
DNA Amps, David Nordschow Amplification
Dover Amps, UK
D-Tar, the union of Seymour Duncan Pickups with noted luthier and acoustic amplification expert, Rick Turner
Duesenberg Amplification, Germany
Howard Dumble Amps, RIP Jan 2022, Dumble Amplifiers, Email Howard Dumble. Howard Alexander Dumble charges the highest prices for guitar amps, he has made only 170-220 amps in total, these are hideously expensive, unforunately most seem to be hoarded by two very wealthy individuals in Japan and England, a rumor I've heard about his "secret blob" is that it is actually a dissected Ibanez Tube Screamer, but I can't confirm that. For speakers he doesn't use overpriced reissue brands - he uses PA speakers from EV so if you want those kinds of speakers get an EV PA speaker and save yourself thousands, review, Alexander "Howard" Dumble, The Dumble Phenomenon
DVK Tech amps for modelling preamps
DV Mark Amps, Italy
East Amplification by Jeff Bober, formerly of Budda Amps
EBS Bass, Sweden
Eden Electronics, Nemesis Amps
Edward Amplification, Canada
Eich Amps, Germany
Eisel Amplification, Moorpark, CA
Egnater Amps, Huntington Park, CA, Bruce Egnater designed Chinese-made
Eko Amps, Italy
Electric Amp, custom cabinets
Electroplex Amps, Fullerton, CA, Brea, CA, by founder and designer Don Morris, Electroplex Amplifiers by Don Morris
Elmwood Amps, Sweden, exceptional amps, head units are in see-thru cage
Engl Amps, Germany
Evans Amplifiers, very quiet
Excalibur Amps, Germany
Fargen Amps by Ben Fargen, aka Exclusive Amps, he also modifies other amps
Fat Jimmy Amps, Petaluma, CA
Fender Amps, worlds most popular amps by the world biggest amp company. Fender invented their Bassman amp which is the model that most other guitar amp manufacturers derived their designs from. They make dozens of similar models so that their many dealers in close proximity don't have to compete against each other on price, this is known as "confusion marketing". Fender tube amps sound great but have cheap flimsy plastic buttons, most of their imported solid state amps sound like junk except for their great sounding Mexican-Acoustasonic amps. Fender's discontinued Acoustasonic Pro was a great amp. Fender's USA made amps, especially their Custom Shop and Master Built amps, seem to be instantly collectable while their imported amps are not collectable. Fender bought competing brands Sunn Amps and SWR Amps and seems to be shelving them; Fender can't stand competition. I'm not sure what to make of their Mexican tube amps which look good, but may depreciate steeply.
Firebelly Amps, Santa Monica, CA
Florance Amplifiers, Peter Florance and Todd Vukmanic
Flynn Amps, UK
Forney Custom Amps, Santee, CA, Dumble and Marshall clones
Fortin Amps, Canada
Frank N Tone Amps, Germany
Frenzel Tube Amps, great rackmount cases
Friedman Amplification, North Hollywood, CA
Andy Fuchs Audio Technology Designs, Dumble derived clones, he also modifies other amps to become Dumble clones, he "allows you to obtain high performance amplifiers at a fraction of the price of a so-called 'botique amplifier'. Whether it's audiophile or musical applications, if you own the chassis and transformers, your amplifier can be rebuilt to your needs."
Fryette Amps by Steven Fryette, formerly of VHT amps, Burbank, CA, Steve Friette used to play guitar for punk band The Dickies
Fullertone Amps, "plow front" tweed, V-front
Furman Sound, power line conditioners
Fusco Cabinets, builds cabinets for other boutique builders
GabTone Gabriel Sound Garage
Gallien-Krueger, Stockton, CA
George Dennis Amps, from Czech Republic
Gehring Amps by Jeff Gehring
Gjika Amplification, San Diego, CA
Grindrod Amps, UK
Glaswerks Amps, Dumble clones
Goodsell Amplifiers by Richard Goodsell, Super 17, Goodsell Amps
Grammatico Amps, Fender clones
Greg Germino Amps, Marshall clones
Gregs Pro Audio, Riverside, CA, custom cabinets
Green Company Amps, Matamp
Greer Amplifcation, Nick Greer
GrooveTubes Amps, by Aspen Pittman who wrote the book "The Tube Amp Book" and sells tubes to other builders including Fender
Gurus Amps, Italy
Guytronix Amps, kits, 1/2, 2 and 8 Watt
Hammond Transformers, Canada
Hard Truckers speaker cabinets, designed and built the Grateful Dead's Wall of Sound
Hartke Amps, China
Hayden Amps, UK
Hayes Amplification by David L. Hayes, custom built tweed, blackface and the early British style amps at reasonable prices
Headstrong Amps, Santa Cruz, CA or Asheville, NC
Heritage Amplifiers, formerly known as Holland Amps; Previously, Lane Zastrow was a partner in the L&M Corporation with Mike Holland, which built Holland Amplifiers
Hermit Cab, isolation cabinets
High Cliff SoundBoard, by Bruce Petros, guitar with an acoustic board instead of a speaker
High Desert Sonic Institute Amps, Yucca Valley, CA
Hinsdale Custom Cabinets by John Hinsdale
HI-TONE Amplification, Hiwatt clones and restorations
Hoffman Amplifiers, he "ghostbuilt" amps for Randall, Pisgah Forest, NC
Hoffmann Amps by Kim David Hoffmann, Los Angeles, CA
Hook Amps, Netherlands
Hylight, UK
Ibanez, great tube amps, Japan
Iceberg Amps, UK, metal combo
Industrial Amps, great looking
Invaders Amplification, Belgium
ISP Technologies, Waller, Theta
Jaguar Amplification, Escondido, CA
Palmer Recording Studio & Guitar Gear, amps, Palmer speaker simulator
JazzAmp, Henriksen Amps
Jeff Rowland Power Storage Unit takes the "clean power" concept
Jessup Amps, Los Angeles, CA
Jim Kelley Amplifiers, Silverado, CA
JJ-Electronic, Slovak Republic
JMI Amplification, UK, Jennings Musical Industries (JMI), Vox clones better than the China-made Vox ones now
Jms Elektronic, Swedish clones of Fender amps
Phil Jones Bass, China, designed by Phil Jones
JoYo China Amps, JoYo China Amps, China
Juke Musical Instrument Amplifiers, clones of Magnatone amps
Jule Amps, Santa Cruz, CA
Jupiter Speakers, speakers and capacitors
Karma Guitar Amps, Healdsburg, CA
Kasha Amplifiers, Simi Valley, CA
Kelemen Amplifiers by Joe Kelemen, JoMama - Kelemen Amplifiers
Kemper Amps, modelling
Kikusui America, power line conditioners, used by Joe Bonamassa
Kinder Instruments, Moreno Valley, CA, 6x10 combo
Kingsley Amplifiers, Canada
Komet Amps, built by Holger Notzel, designed by Ken Fischer of Trainwreck, call Hogy at (225)926-1976
Tony Krank Amplifiers, modified Sovtek amps
Krunch Kabinets, Norwalk, CA
LAA Custom, Italy
Laboga Amps, Poland
John Landgraff Amplifiers, sold at Blues Angel Music, uses Bob Burt Guitar Cabinets
Laney Amplifiers, UK
Larry Amplification, Germany
LazyJ Amps, UK
Lee Jackson Amplification, formerly of Pignose, Rivera, Fender, Metaltronix, Ampeg, Crate
Lerxst Amps by Mojotone, makes Alex Lifeson amps
Leyland SoundDesign, Canada
Leyland SoundDesign, Argentina
Little Dawg Amps, Lincoln, CA
London Power, Canada
Lopo Line Cabinets, very good prices
LopHat Cabinets, Canoga Park, CA, aka Demeter
Louis Electric Amplifiers, wood, v-panels
Little Lanilei Amps, Songworks Systems
LuxeTone Amps, Palm Springs, CA
Mad Professor, Finland
Magnatone Amplifiers, these are archives - Magnatone Amplifiers
Magnetic Components, amp transformers
Marble Amps, Netherlands, stereo surround amps
Margasa Amps by Daniel Margasa
Mark Bass Amps, Italy, orange speakers
Marsh Amps, amps and kits
Marshall Amplification, UK, their tube amps sound great but have cheap flimsy plastic buttons, their solid state amps sound like junk, only get their handwired UK made gear, not their OEM'ed junk from China
Marshau Amps, China
MA SoundWorks, Michael Arnopol Soundworks, bass speakers
Matchless Amps, Los Angeles, CA, founder Phil Jamison now runs the company, the other founders are building amps on their own, their employees now work for other companies: Mark Sampson (Bad Cat Amps), Rick Seccombe (Overbuilt-now Fender), Rick Perotta (Royer Labs)
Mather Amp Cabinet, cabinets, maker for other brands
Maughan Amps, UK
Maven Peal Instruments, Zeeta Amplifiers
MaxWatt, UK
Mega Amps, China, they OEM build for other brands
Megatone Amps by DJL Vintage Audio
Mercury Magnetics amp Transformers, Chatsworth, CA
Merren Audio Transformers, San Diego, CA
MesaBoogie Amps, Petaluma, CA,
sold at their showroom in Hollywood at MesaBoogie Hollywood
Metasonix, makes the the world's smallest tube amp, crude names
Meteoro, Brazil
Metropoulos Amplification, Marshall clones
Mezzabarba Amps, Italy
MGL Amp Works, Marshall stack clones
MI Audio, Australia
Mikes Music Amps, Fender tweed clones
Milkman Sound, San Francisco, CA
MLC Amps, Poland
Mojo Musical Supply, amp parts, cabinets, chassis, speakers
Mojo Musical Supply, amp parts, cabinets, chassis, speakers
Monkeymatic Amps, Chico, CA
Moon Amps, rotor speakers
MooreSound, Oceanside, CA
Morgan Amps by Joe Morgan, Huntington Beach, CA
Morris Amps, Canada
Moss Amps, by Maurice "Moss" Gelinas, formerly Brown Note Amps
Motion-Sound Amps, rotary speakers like Fender Vibratone and Leslie
Motherload Amps, UK
Musical Power Supplies, amp parts
MusicLord Amps, Glen Huttenlocker
Nau by John Nau
Newell Amps, tweed cabinets TV style
OldsCool Amps, Fender tweed clones
Old Dog Products, X-cabinets
Oldfield Tube Amps, Fender and Marshall clones
Onyx Amplification, by Harvey Gerlitz and Erick Cook
Orange Amps, UK, Orange Amps
Orion Amps, Burbank, CA
Park Amplifiers, Colby Amps
Parson Amplification, El Monte, CA
Peavey Amplifiers, their USA-made Classic Series tube amps are good, their new boutique Wiggy amplifier is amazing; they make good guitar amps and great bass amps, I don't understand why they aren't doing more to promote their products and why their advertisements look so cheezy. They also distribute Trace Elliot Amps, UK
Peters Amplification, Canada, good design
Pierson Amplifiers, Fender clones
Plush Amplifiers, out of business
Polytone Amps, 6885 Vineyard Ave, N. Hollywood, CA 91605, (818)760-2300, soild state, Polytone Amps
PriceLess Amp Restoration, specializing in restoring vintage Fender amps. Also sells parts, DIY restoration kits, and offers free plans on building your own tube matcher and preamp tube tester
Pritchard Amps by Eric Pritchard
ProAmp, Italy, bass, mesh cabinets
PWE Amplification, Canada
Quilter Labs, Costa Mesa, CA
Rack Systems Ltd, Dave Friedman makes custom amps and is a friend of Howard Dumble and Budda Amps, North Hollywood, CA
Rainbow Electronics, Sacramento, CA
RC Davis Amps, San Francisco, CA
Red Iron Amps by Paul Sanchez, burned wooden cabinets, make Sarah Jane amp
Reeves Amps, Laney clones
Rkock Amps, Germany
Reussenzehn, Germany
Revival Amps, Escondido, CA
ReVv Amplification, Canada
Reynolds Valveart Amps, Australia
Rift Amps, UK
Risson Amplifiers, Brea, CA, by Bob Rissi, ex-Fender amp designer, ex-Rickenbacker Transonic amp designer
Rivera Amplifiers, Burbank, CA, Rivera Research & Development
Roccaforte Amps, Brea, CA
Rocket Amplifiers by ADA, went out of business, but many amps and kits are still available, review
Rodenberg Amplification, Germany
Rokdog Amps, Canada
Roland Amps, their famous JC120 is a great amp, but the rest of their modeling amps have crappy speakers and sound the same regardless of the settings - as if you really could get a Marshall Stack sound from a crappy 8" speaker. Their Cube and "Tube Logic" amps sound like crap.
Satellite Amps, San Diego, CA
Schreyer Audio, Carlsbad, CA
Schroeder Cabinets, Hacienda Heights, CA, by Jorg Schroeder
Scott Dixon Inc, aluminium cases
Scumback Speakers, by Jim Seavall
Sebago Sound, San Jose, CA, Dumble clones
Selmer Amps, discontinued
Shaw Audio by Kevin Shaw
Sheldon Amps, UK
Sherlock Amplifiers, Australia
Shinos Amplifiers, Japan
Silk Tone, Alamo, CA
Simple Amps, Laguna Niguel, CA
SineWave Amps, Santa Rosa, CA
Skrydstrup Amps, Denmark
Sligo Amps by Steve Sligo, custom built tweed, blackface and the early British style amps at reasonable prices
SLS Loudspeakers, ribbon louspeakers, great sound for PA systems
Sound Enhancer, Enhancer cabinet stands
Smokey Amps, I included this here to show you it was possible to drive a speaker stack with a tiny amplifier and to bring to your attention how afforable solid state electronics can be; the world's smallest and least expensive guitar amplifier, made in the USA. The box is a real recycled cigarette pack that has been reinforced from the inside or a translucent polycarbonate box
Strictly Hook Ups folded horn speaker cabinets
Snider Amplification by Jeff Snider and Gregg Levy, Snider Amplification
Sonic Machine Factory, a second company run by Mark Sampson of "Bad Cat Amps" and "Star Amps" and formerly of "Matchless Amps"
Square Amps, old radios made into guitar amps
Standel, Los Angeles, CA, These great guitar amplifiers are back! their combo amps have 15" speakers, made famous by Chet Atkins, Jefferson Airplane, Jerry Garcia, and many others, the "standard" for slide guitars, call Frank Garlock at (800)748-5555 for info on where you can try one out for yourself.
Steavens Amps, Germany
Stephenson Amps, Canada
Star Amplifiers, Mark Sampson starts another amp company in Los Angeles, CA, Mark Sampson
Stark Amps, Germany
Stone Deaf, UK
Stoneham Amps, UK
StromTank, Germany battery power supply, takes the "clean power" concept
Suhr Guitars, see also Custom Audio Electronics, Lake Elsinore, CA
SunDragon Amps, by Jimmy Page
Surreal Amplification, Westminster, CA
Swamp Donkey Amps, Canada
Swart Amps, Space Tone, Atomic Tone
SWR Amps, bass amps and combos, owned by Fender, SWR Service
Synergy Amps, Huntington Park, CA
Tec-Amp, Germany
Tech Soundsystems, Germany
Tenor Audio, Canada, most expensive amp
THC Amps, Germany
Tone King Amps, Huntington Park, CA
Tonic Amps, Redwood City, CA
Ken Fischer's Trainwreck Amps, these are hideously expensive, fanpage of Trainwreck Amps, Ken, P.O. Box 261, Colonia, NJ 07067, Trainwreck Amps
TrickFish Amps, Simi Valley, CA
T-Rex-Engineering Amps, Denmark
Trillium Amps, amps in fine cabinets
TRM guitarcabs, Tim Metzger
Tube Depot, kits, parts
Traynor Amplifiers, Yorkville is selling tube amps, self-biasing with auto-matching tube circuit
Trinity Amps, Canada
TubeThomsen Amps, Germany
Tubewonder Amps, Sweden, Zagray Amps
Tungsten Amplification, Fender tweed clones, formerly Hammond Resurrection
Two Rock Amps, Rohnert Park, CA, K & M Analog Designs, Bill Krinard makes Dumble clones
Ugly Amps, Torrance, CA
Ulbrick Sound, Canada
Ultrasound Amps, Dean Markley
V Boutique Guitar Cabinets, Buena Park, CA
The Valve Amps, Valve Amp, Italy
ValveTech Amps, ValveTech Amplifier Company, Hayseed Amps
ValveTrain Amps, tweed, Tortured Tweed
Vampower, UK
Vanderkley Amp, Netherlands, bass amps
VanWeelden Amplification, Netherlands
Ventura Valve Amplifiers, Ventura, CA
Vero Amps, very expensive furniture cabinets
Verellen Amplifiers, Seattle, WA, tube guitar and bass amps like Ampegs
VHT Amps, China, now owned by AXL, check out Fryette Amps insteadnd Amps, Fender blackface clones
Victory Amps, UK
Vintage 47 Amps, San Pedro, CA
VintageTone Amps, boutique Fender clones at reasonable prices
Vistalux Amps, Fender tweed clones
Vogel Guitars Amps, Germany
Voodoo Amps, modifications for other amps too
VOX Amplifiers, only the UK-made tube ones are good, their rest sound like crap. Vox Showroom, Vox Special Page, buy JMI Amps instead of VOX Amps for the real UK made ones
Wallace Amps, Marshall clones
Waller Amps, 1100 watts
Wangs Amps, China boutique amps
Warwick Bass Amps, Germany
Wathen, cryogenically treated vacuum tubes, Wathen Deep Cryo
WattGrinder Engineering, non-glass tubes
Jimmie D. Webb Amps, solid state, Deceased: April 20, 2004
Weber Speakers by Ted Weber, made in the USA
Welagen Amps, Dumble clones
Wizard Amplification, Canada
Walter Woods Amps,
Walter Woods Amps, I'm not sure about his address so call first trying these: 82054 Solano Ave, Indio, CA 92201, (760)347-7099, (619)347-7099, or at 78395 Sterling Lane, Palm Desert, CA 92211, (760)772-7952, or at Box 7534, Van Nuys, CA 91409, (619)347-7099, other companies are now making clone amps based on Woods' concepts of a small solid state bass amp, Eden, Ampeg, Mesa Boogie, and others are now making "me-too" products
Kerry Wright, amp and cabinet recovering, custom cabinets, custom covers, Fullerton, CA, (714)403-8493
Zilla Cabs, UK
ZT Amplifiers, Berkeley, CA, China
Boutique Amplifier Links: Guitar Amplifiers, Harmonica Amplifiers and Boutique Amplifiers
Boutique Amplifier Links: WeberVST's Links
Boutique Amplifier Links: Amptone Links for Guitar Amps
Boutique Amplifier Links: GuitarNotes's Links
Boutique Amplifier Links: Adam's Amps Tube Amplifier Links
Boutique Amplifier Links: Ultimate Guitar Gear, an information center for many great amps and pedals, they organize "Toneparties"
Boutique Amplifier Links: Guitar Amplifiers, Harmonica Amplifiers and Boutique Amplifiers
Boutique Amplifier Links: Plexi Palace, dealer with lots of pictures on their website, proof that a few ultra-wealthy collectors are hoarding all the guitar amps, driving up prices
Boutique Amplifier Links: Guitar Amplifier Blueprinting
Boutique Amplifier Links: Amp Archives
Boutique Amplifier Links: VintageAmp.net
Boutique Amplifier Links: jedistar's listing of amps
Boutique Amplifier Links: Ampwares
Boutique Amplifier Links: Amp companies that have gone out of business
---
Guitar Articles
Up-selling, technique of selling additional products to customers who only planned to buy one
Pricing Strategies - Skimming, must read!! Fender does this every time they replace a product line with a new line
HomaHelp, marketing digital database of concepts, models, and analytical processes
Perceived Value, marketing definition
Brand Equity, marketing definitions
Luxury good, marketing jargon definitions
Everyone wants to be an axeman by Chris B.
Some Things to Look for in Purchasing a Guitar by Chris B.
George Gruhn Newsletter, interesting commentary
Golden Era instruments by George Gruhn
Collectors vs. musicians by George Gruhn
Are vintage guitars really good investments? by George Gruhn
Which vintage instruments offer the best utilitarian value? by George Gruhn
Investing in fretted instruments by George Gruhn
Investing in vintage instruments vs. the stock market by George Gruhn
The critical factors in placing dollar values on instruments by George Gruhn
"Another important thing is to have as many guitars as you can afford, because if you smash one you might wanna one left ... to smash." - Steve Metal
Information: How Guitars Work
Information: Acoustic Guitar: Looking, Buying, and Keeping
Information: Guitar Glossary
Information: How The Devil Builds Guitars; photos on automated CNC guitar factories
Information: Ed Roman's Rants on Guitars
Information: "How An Instrument Earns Its Reputation"
Information: "Collecting America's Musical Heritage"
Les Paul interview: "... So I realized that many people hear with their eyes."
Commentary: "Guitar Acquisition Syndrome" by Walter Becker
Commentary: "Avoiding Gear Acquisition Syndrome" by Brett Ratner
Commentary: "The emperor's new guitars" by Cintra Wilson
Commentary: "This Old Guitar" by Jimmy Brown
Commentary: "Cool Guitars" by John Morris
Commentary: More Thoughts on Musical Equipment by Jason, check out Jason's Other Commentaries
Commentary: Vintage Guitar Market Madness by Dan Yablonka
Article: While My Guitar Gently Reaps
Exhibition: The Museum of Musical Instruments
Exhibition: Ed Roman's Personal Guitar Collection
Exhibition: Roger Jackson Guitar Collection
Exhibition: Chasing Guitars
Exhibition: Joe Bonamassa's Home Collection, Welcome to Nerdville, Los Angeles, CA
Exhibition: Songbirds Guitar Museum, Chattanooga, TN
Commentary: "Equipment Articles"
Information: "Guitar Collections", in case you're wondering where all those expensive boutique and vintage guitars are going, they're being hoarded by collectors - not musicians. This wealthy crowd is responsible for driving up the prices as they sell the same gutiars back and forth to each other. Just because a dozen people are foolishly willing to waste thousands on guitars, that doesn't mean everybody else should be shut out of the market for quality guitars. They are also the bullies on the internet newsgroups as they flame and harrass anyone who dares critisize any of their investments. The most famous Japanese guitar collectors are Akira Tsumura and Mac Yasuda who have accumlated huge collections of extremely expensive guitars.
---
Guitar Straps
---
Guitar Covers
Guitar Facelift removable, reusable vinyl guitar overlay
Fender in the 1950's and 1960's used to include with each new guitars a plastic cover that would fit on the back of the guitar to protect the finish from scratches. Fender also used to include covers for their Telecasters and Stratocasters to cover the bridges; CBS' costcutting cut those covers and Fender today does not include them with their new guitars, not even on their supposed "reissue" guitars; only their custom $hop guitars have them.
---
Guitar Picks
---
Guitar Parts
Maybe the best guitar in the world, best playing, best sounding, and the one that will have the most personal value to you is made by ... you. You can buy the parts, get an instruction book and put it together yourself or find a technician at any of the dealers listed on this page and they can assemble it for you. You can also consider buying an imported guitar that uses solid woods and swapping out the pickups, hardware, and tuners. The quality of many imported guitars, some of which use solid woods such as Ash and Alder, is quite good and you can buy a Yamaha or Korean made Samick guitar (in any of the dozens of rebaged incarnations) for much less than a neck or pickup by an aftermarket manufacturer. The entire parts aftermarket was created for musicians who modify import guitars. Beware that the marketing terms for pickups - "hot", "cool", "bluesy", "vintage" - are completely meaningless unless they refer to how they were made with what materials. Beware that many "American" parts are actually OEM'ed from Asia: Gotoh (Japan), Kent Armstrong (Korea), and others; you have to research the brands so you won't end up replacing the "cheap" imported pickups and hardware with more "cheap" pickups and hardware - from the same manufacturer. Many musicians leave their "trophy prize" guitars at home and use them only for recording and take their modified import guitars on the road for shows. Good places to find parts are guitar shows where usually every dealer sells parts left over from guitars they've modified. You can easily modify an imported guitar such as Sam Ash's "Carlo Robelli" guitars with better pickups. You can go to a dealer of "cheap" imports such as Highland Park Music and Pawn (listed above) or FirstCash.com and buy a Gibson, Fender, MusicMan, etc., clone guitar by Jay Turser and swap out the pickups and hardware with USA made parts and you'd have a pretty decent guitar.

---
Guitar Cases and Gig Bags Guitars are supposed to come with matching caes, but dealers like Guitar Center sell the cases seperately from the guitar so the guitar price looks lower. Gibson, Fender, Martin, Taylor, and many others are supposed to come with cases. I don't care what some guitar show dealer told you, guitar cases are NOT collectable. Unless you have some special custom guitar that requires a special custom case or you spent a huge amount of money on a custom guitar and custom case, guitar cases don't increase in value as vintage guitars do. If you buy a Gibson guitar, get yourself an Epiphone case. If you buy a Fender guitar, get yourself a Fender Squier case. It seems to me that some Fender Squier hard plastic cases are actually bigger and better than Fender's USA tweed cases which eventually get tattered. Tweed and tolex cases look nice when they're new, but later they get ripped and ratty looking. Guitar cases receive the brunt of abuse when traveling and eventually they get mildew and smell bad. Gig bags are for transporting your guitars to gigs you can drive to, guitar cases are for transporting your guitars to gigs you have to fly to or travel long distances to. If you have lots of money, go ahead and get the case made the by manufacturer of the guitar. Tweed and tolex USA cases do look cool, but nobody really cares about "vintage" guitar cases when buying a "vintage" guitar.
---
Guitar Amplifiers Articles
---
Guitar Amplifiers Covers
---
BOUTIQUE GUITAR PEDALS: Boutique Guitar Effect Pedals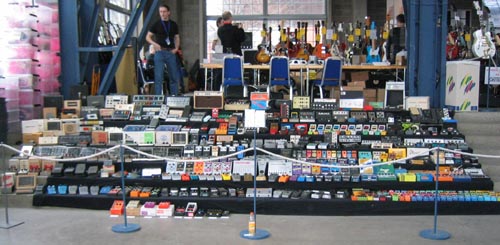 Once you've heard the real effect pedals, you'll realize that the digital modeling amps and programs don't match the originals. The most essential pedal that every guitarist ought to use is the Roland noise gate. Most pedals are made out of cheap plastic parts, assembled in China and are ridiculously overpriced. Unfortunately once Asian manufacturers realized that customers will buy on perceived value, they too overcharge as high as the market can bear. Some boutique pedals stand out because they are made by single builders, have metal boxes, are hand made, and priced for exclusivity. I like the "Zoom GM200 Modeling Guitar Multi-Effects Processor", but it is so cheaply constructed and so ridiculously overpriced with ridiculous cosmetics (fake metal case, really cheap parts), I can't recommend it for serious touring. Buy used pedals and let somebody else take the hit of initial depreciation. Perhaps the Apple iPad guitar amp modellers will replace pedals.

Guitar Pedals
Article: Guitar Effects FAQ
Peterson Tuners, these are the world's best instrument tuners because they are accurate to 1/10 Cent, very expensive
Korg DT-7, has the Buzz Feiten tuning system.
Roland Boss NS-2, Roland's noise gate is probably one of the most essential pedals ever made. It effectively eliminates noise and hum of the input signal while preserving the original sound's tonality. Natural attack and envelope remain unaffected by suppression of the noise components
Creation Audio Labs, clean boost pedal
Deacy Amplifier, UK, designed by Queen guitarist Brian May, made by Knight Audio Technologies
eBow, Electronic Bow for Guitar
Effectrode, tube effects
Fulltone, tape echo
Hiwatt, Echo-Theremin, Custom Tape Echo
Ibanez, makes the world's most famous distortion pedal, their TS9
JangleBox used by Roger McGuinn of The Byrds
LehLe, Germany, switches
LunaStone Pedals, Denmark
Carl Martin, compressor is used by Will Ray of the Telecasters
Maxon, Japan, original designer and builder of Ibanez effects pedals
Metasonix, makes the world's smallest tube amp and boutique pedals
Morley Pedals, Tripler, a handy switching device that allows one guitar to be routed to three amplifiers, George Lynch pedals
Muzique.com, Jack Orman's pedal modifications
TonyKrank Orbit Electronics, delays, by Tony Krank
Prophecy Sound, Australia
Radial Engineering - Radial JD7 Injector Signal Distribution Amplifier for more than one amp
Robert Keeley, their Katana Boost is a clean boost
Roger-Mayer, UK
Visual Sound, their Jekyll & Hyde Ultimate Overdrive pedal is used by the NY band "The Strokes", they also make power adapters which take up less space than other makes
Sanyo Pedal Juice, defunct
Strymon, Westlake Village, CA, formerly named Damage Control Pedals
Temple Boards, Canada
TEN Effects by Ryan Dunn
Trailer Trash Pedal Boards, lighted pedal boards
Wampler Pedals, Commerce, CA, best most affordable Klon clones
Zvex, handmade pedals, beware of conterfiet ones, favored by UK guitarists Danielle Dax and David Knight-Arkkon (see bands page to find out who they are), more popular in the UK than in USA
After years of testing, my favorite effects pedals were Korg's Toneworks Hyperperformance Products: Hyper Distortion Pedal 104ds, Dynamic Echo Pedal 301dl, all of which were ridiculously overpriced and are discontinued.
---
Guitar Cables
---
Guitars Dealers in Southern California GUITAR: LOS ANGELES GUITAR DEALERS, SOUTHERN CALIFORNIA GUITAR DEALERS, REPAIR SHOPS
There are two easy ways to find a good dealer near to you. The first way is to go to Yelp, enter your zip code, and search for "music instruments" in the Local Listings. The second way is to go the websites for the biggest manufacturers, namely Fender and Yamaha, and look for dealers in your area. Any dealer that carries Fender or Yamaha probably carries other brands' products too. Search the Fender website for dealers close to you that sell their "Custom Shop" guitars.
Amp Shop & Bass Exchange, 4870 Lankershim, North Hollywood, CA, 91601, (818) 386-5500
Amuse Music, Rolling Hills Estates, CA
Analogue Haven, 252a S Main St, Pomona, CA 91766-1642, (909)622-4556
Angel City Guitars, Woodland Hills, CA
Audio Dynamix, Santa Ana, CA, portable PA systems for schools
Audio Rents, Burbank, CA, home studio recording equipment rentals
Audio Intervisual Design, West Hollywood, CA
Baxter Northup Music, 14534 Ventura Blvd, Sherman Oaks, CA 91403, (323) 872-0756 lots of sheet music
Beach City Pawn, 17827 Beach Blvd, Huntington Beach, CA 92648, (714)848-8402, Beach City Pawn
BedRock LA, Echo Park, CA 90026
Benning Violins, 11336 Ventura Blvd, Studio City, CA 91604, (818)762-1374, nice people, sells violins and lutes since 1953, staff is very talented, Hans Benning and Eric Benning are world famous violin makers, review, email
Bertrands Music, see locations
Bertrands Old Town Music, Pasadena, CA
Best Buy, a few entry level instruments
Big City Music, 11106 Ventura Blvd, Studio City, CA 91604, (818) 985-0855
Boulevard Music, 4316 Sepulveda Blvd, Culver City, CA 90230, (310) 398-2583, sells used guitars, teachers have great credentials
Brown's Whittier Jewely & Loan, 7029 Greenleaf Ave, Whittier, CA 90602, (562)945-9724
California Vintage Guitar & Amp, 5244 Van Nuys Blvd, Sherman Oaks, CA (N/101 frwy), (818)789-8887
owned by former partners of Norman's Rare Guitars, these people are much friendlier than Norman's, they sell Eastman hollowbody jazz guitars made in China
Cassells Music, San Fernando, CA, Cassell's seen in Wayne's World movie
Robert Cauer Violins, Los Angeles, CA
Caveman Vintage Music, Los Angeles, CA
Charles Music, 421 N Glendale Ave, Glendale, CA 91206, (818)242-6597, George Sallustio sells Fender Mexican guitars and amps
Classic Guitars International, Santa Barbara, CA
Coast Sonic, Carlsbad, CA, specializing in boutique pedals
Corona Music Center, 1191-B Magnolia Ave, Corona, CA, 92879, (909)898-2630
Cottonwood Music Emporium, Costa Mesa, CA
Dan Yablonka, Laguna Beach, CA, The Wind Cries Yablonka
Dave's Island Instruments, Lakewood, CA, steel drums, ukuleles, island instruments
Doctor T's Tone Factory & Del Mar Lutherie, Del Mar, CA
Dietz Brothers Music, 240 S Sepulveda Blvd, Suite 103, Manhattan Beach, CA 90266, (310) 379-6799, Pat Dietz's little shop sells a few acoustic guitars
Downey Music Center, 7444 Florence Ave. Suite #H, Downey, CA 90240
Dustys Guitars, Oceanside, CA
Eden Guitars, El Monte, CA
Eric's Guitar Shop, Van Nuys, CA
Electronic Music Box, 5632 Van Nuys Blvd #128, Van Nuys, CA
Empire Guitar Works, Hemet, CA
Fantastic Musical Instruments, 789 E Washington Blvd, Pasadena, CA 91104, (626)794-7554, cellos, upright bass
Folk Music Center, 220 Yale Avenue Claremont, CA 91711, (909)624-2928
Charles and Dorothy Chase sell acoustic and ethnic instruments from around the world --wind, string, and percussion
Ford Electronics, Buena Park, CA, cables, electronic parts
Fret House Guitar Shop, 309 N Citrus Ave, Covina, CA 91723, (626)339-7020, sells lots of acoustic guitars
Fretted Americana, Calabasas, CA
Future Music, 5112 York Blvd, Los Angeles, CA 90042, (323) 344-0029 Future Music
Gear Orphanage, Agoura Hills, CA
Gerards Guitars, 19641 Ventura Blvd, Tarzana, CA 91356, (818)344-8482
Gibson Guitar / Baldwin Piano Showcase, 8801 Sunset Blvd, West Hollywood, CA 90069, (310)300-2369
GLS Audio, Garden Grove, CA
GoDps Music, Newbury Park, CA, sells Sawtooth guitars
Golden State Guitars, Anaheim, CA
Grayson's Tune Town, 2415 Honolulu Ave, Montrose, CA 91020, (818)249-0993, Dennis Grayson sells high end
Guitar Center, has many stores nationwide.
Guitar Collector, Orange, CA
Guitar Doctor, 18171 Euclid St, Fountain Valley, CA 92708, (714)437-9607, down the street from Guitar Center Fountain Valley
Guitar Finders Intl, Riverside, CA
Guitar Groomer, by Avi (Avishay) Shabat, West Hills CA
Guitar Merchant, 7503 Topanga Canyon Blvd., Canoga Park, CA 91303, (818)884-5905
Guitar Safari, San Pedro, CA 91303
Guitar Salon International, Santa Monica, CA, sells lots of expensive acoustics, mostly classical, sells out of a residential house so it's by appointment only
Guitars San Diego, San Diego, CA
Guzheng Shop, Irvine, CA, Chinese music
Harbor Music, 1024 S. Pacific Coast Hwy., Redondo Beach, CA 90277, (310) 406-3090
Harvard Street Music Exchange, Hemet, CA
Hi-Line Music, Rancho Cucamonga, CA
Hollywood Guitars, 931 E 11th St, Los Angeles, CA 90021
International House Of Music, 821 S Los Angeles St, Los Angeles, CA 90014, (213)628-9161, sells Mexican guitars and accordians
Jim's Music Center, 14061 Newport Ave, Tustin, CA; 14120 Culver Dr, Suite J, Irvine, CA 92604, (949)552-4280
Imperial Vintage Guitars, Burbank, CA, Orange, CA, Sherman Oaks, CA
Instrumental Music, Thousand Oaks, CA
Jammin' Jersey Music & Pro Audio, 8743 Tampa Ave, Northridge, CA 91324, (818) 993-9969,
sells replacement speakers, p.a. & pro audio gear, amp parts, guitar parts, used pedals, large drum selection
James Hood Guitar Repair, 4901 El Camino Real, Ste H, Carlsbad, CA 92008, (760) 313-3439, by former emplolyees who worked at BuffaloBros Guitars
Johnny Thompson Music, Monterey Park, CA, closed
JRR Shop, 2166 Michelson Dr., Irvine, CA 92612, (949)553-1022
Kiesel Guitars, Escondido, CA, formerly Carvin Guitars
L.A. Guitar Sales, 9028 Sunset Blvd., West Hollywood, CA 90069, (310)246-1933
La Habra Music, 1885 La Habra Blvd, La Habra, CA 90631, (562)694-4891
Los Angeles Classical Guitars, 1341 E Colorado Blvd, Pasadena, CA 91106, Ph (626) 529-0147
Los Angeles Bass Works, Los Angeles, CA
LA Vintage Gear, 2407 Magnolia Blvd., Burbank, CA
Long Beach Guitar Repair,
Brian Stewart, 2930 E 7th Street (7th & Orizaba), Long Beach, CA, (562)621-9000, some of the same guys from the old World Of Strings, Long Beach Guitar Repair, World of Strings, a must visit place, World of Strings
Lovies Guitars, Westlake Village, CA
Marina Music Center, 4564 Centinela Blvd, Los Angeles, CA 90066, sells lots of guitars and amps, effects, they make and repair fine Greek instruments such as the bouzoukis, baglamas, tzouras,ouds and saz
Marini Music, Alhambra, CA 91801, (626)289-0241, formerly known as Pedrini Music, the now closed small music store chain, John Marini email1, John Marini email2
CLOSED: Marini Music Alhambra, CA
CLOSED: Pedrini Music La Crescenta, CA
CLOSED: Pedrini Music Orange, CA
McCabes Guitar Shop, Santa Monica, CA, sells lots of acoustics
Mike's Guitar Parlor, Hermosa Beach, CA
Mo's Fullerton Music Center
Mo's Fullerton Music Center, 121 N Harbor Blvd, Fullerton, CA 92832, (714) 871-1805 lots of sheet music
Morey's Music Store, 4834 Woodruff, Lakewood, CA 90713, (562)420-9532
Motherland RhythmArt, Inglewood, CA, specializes in importing a wide variety of professional quality authentic African musical instruments and art
Music & Arts,
see website for many locations
Music Boutique, Pomona, CA
Music Lab, 4805 Main St, Yorba Linda, CA 92886, (714)970-8282, Mark Wein sells guitar lessons, call before going there
Neal's Music, Neals Vintage, Huntington Beach, CA, (714)901-5393, internet order only now
Norman's Rare Guitars, 18969 Ventura Blvd, Tarzana, CA 91356, (818)344-8300, Norman email, only talk to Lemmo for their best deals
Old Style Guitar Shop, 510 A N Hoover St, Los Angeles, CA 90004, (323)660-5700
Opus Music of South Bay, 2219 Torrance Blvd, Torrance, CA 90501, (310) 618-1185, sells lots of acoustic guitars
Perfect Circuit Audio, Burbank, CA
Pete's Music & Guitar Shop, 1742 S Euclid St, Anaheim, CA 92802, (714) 778-2548, sells junky old beat up Japanese guitars that have been modified, lots of pointy guitars
Perfect Guitar Repair, 7033 Greenleaf Ave, Whittier, CA 90602, (562)755-9526
Performance Guitar Shop, 3621 Cahuenga Blvd, Hollywood, CA 90068, (323)883-0781, sells custom made guitars and lots of guitar parts, Performance Guitar Shop
Phantom48, Costa Mesa, CA
ProAudioLand, Torrance, CA
Pro Music Rentals and Sales, Orange, CA
ProSound and Stage Lighting, Cypress, CA
Redlands Guitar Shop, Tom Benedickt, (951)317-3349
Renson's Guitar Shop, 11632 Moorpark St, Studio City, CA 91602, (818) 761-4766, Norik Renson's guitar shop
Rosa Musical Instrument, El Monte, CA
Sam Ash Music, see website for locations, their Hollywood location across the street from Guitar Center Hollywood has outrageously expensive guitars
Seth Mayer Guitar Repair, Sherman Oaks, CA
Soest Guitar, 760-D N Main St, Orange, CA 92868, (714)538-0272
South Pasadena Music, South Pasadena, CA
Speaker Repair Pros, Garden Grove, CA
Stein On Vine, 848 N Vine, Hollywood, CA 90038, (323)467-7341
Steve Zook Guitars, 15542 Alden Lane, Huntington Beach, CA 92647, (714)894-1183
Still KickIn Music, Culver City, CA
Strings Connection, 716 Deep Valley Dr, Rolling Hills Estates, CA 90274
Studio Instrument Rentals
Hollywood, CA; New York, NY; Nashville, TN; San Francisco, CA; Seattle, WA; Miami, FL
SIR Studios rents guitars and amps for touring, rehearsal and production rooms, trucking and storage, staging, audio, video, lighting
Studio-637, 637 Cypress Avenue, Hermosa Beach, CA 90254, (310) 372-8218
Styles Music, 777 E Foothill Blvd, Pomona, CA 91767, (909) 621-0549, sells lots of Samick, Korean, and imported Asian clone guitars - replace the pickups with USA ones you'd have a great guitar
Squid Music, 10742 Beach Blvd, Stanton, CA 90680, (714) 826-4000, used instruments
Techno Empire, Burbank, CA
Time Warp Music, Venice, CA
Tone Merchants, 5419 Cleon Ave, Suite N, North Hollywood, CA 91601, (818)505-0391 Ed Yoon sells extremely expensive boutique guitars and amps
T.R. Guitars, 2650 "M" Walnut Ave, Tustin, CA 92780, (714) 731-6262, custom building and repair shop for stringed instuments
Trilogy Guitars, 143 Culver Blvd, Playa Del Rey, CA 90293, (310)305-7577, classical, Flamenco, acoustic
True Tone Music, 714 Santa Monica Blvd, Santa Monica, CA 90404, (310)393-8232
Upland Loudspeaker Service, Upland, CA
Upscale Audio, La Verne, CA, hifi stereo dealer with lots of tubes
Ventura Music, 11268 Ventura Blvd, Studio City, CA 91604, (818)761-9669
vintageguitarcollector eBay dealer, Ventura, CA
Vintage King, Burbank, CA, guitars and pro-studio gear
Virtual Sound Technology, Arcadia, CA, repair shop for electronics
Voltage Guitar, Toluca Lake, CA
Wescott Guitar, John Wescott is the guitar tech to the stars
William's Piano, 113 W Las Tunas Dr, San Gabriel, CA 91776, (626)287-7348, sells cheap guitars made in China and Yamaha pianos
Wild Cat Guitars, Escondido, CA
Wild West Guitars, Pasadena, CA
Wally World Music, Thousand Oaks, CA 91362, (805)496-8322
---
Guitars Dealers Outside of Southern California
GBase.com, inventory and directory of many dealers
Reverb.com, inventory and directory of many dealers
eBay.com, only buy from sellers that you can drive to
.
Acoustic Music, Guilford, CT
AJs Music, Las Vegas' oldest music store
AllMusic Inc, Plainview, NY
Alpha Music, Virginia Beach, VA
American Musical Supply - AMS, Oakland, New Jersey, great guitar photos
Amp Factory, Lynnwood, WA, sells Jet City Amplification
Andy Babiuk's Fab Gear, Fairport, NY
A Plus Guitars, Bridgeport, WV, lots of photos
Archtop.com, Seattle, WA
Armand Music Shop, Canada
Arthurs Music, Indianapolis, IN
A Sharp Music Co, Renton, WA
Austin Guitar House, Austin, TX
Bananas at Large, San Rafael, CA
Bass Central, Fern Park, FL
Berkeley Music, Berkeley, CA
Beyond Eleven, Milwaukee, WI
Bizarre Guitar, Reno, Nevada, great website, lots of photos
Black And White Blues, San Clemente, CA
Blues Angel Music, Pensacola, FL
Boston Guitar Works, lots of boutique gear
Brians Guitars, Hamden, CT
B Street Music, San Mateo, CA
Carter Vintage, Nashville, TN
Chelsea Guitars, New York, NY, inside Chelsea Hotel
Chuck Levins, Wheaton, MD
Coda Music, England UK
Cosmo Music, Canada
CowTown Guitars, Las Vegas, NV
Cream City Music, Brookfield, WI
Creter Guitar Shop, Jonestown, PA
Daves Guitar, La Crosse, WI, large selection of custom shop guitars, lots of pictures
Destroy All Guitars, Fuquay Varina, NC
Diamond Strings, Rochester, NY
Distinctive Guitar, Milwaukee, WI
Dreamboat Guitar, Japan, lots of pictures
Dream Guitars, Weaverville, NC
Eddies Guitars, St. Louis, MO
Ed Roman Empire, Las Vegas, NV, one of the most incredible guitar stores in the world!!
Elderly Instruments, Lansing, MI
El Diablo Amps, Minneapolis, MN
E.M. Shorts Guitars, Wichita, KS
Emerald City Guitars, Seattle, WA
Fender Official Reverb Shop, Los Angeles, CA
First Quality Musical Supplies, Louisville, KY
Freedom Guitar, San Diego, CA
Fuller's Vintage Guitar, Houston, TX
Jorma Kaukonen Fur Peace Ranch small selection of Jorma Kaukonen guitar accessories
Garrett Park Guitars, Annapolis, MD, great photos
Garys Guitars, Cincinnati, Ohio
Gear 4 Music, UK
Gelb Music, Redwood City, CA
Gliga Violins, Las Vegas, NV
GravityMusic Gear, Denver, CO
Gravity Strings, St. Louis, MO
Grinning Elk, Douglasville, GA
Gryphon Stringed Instruments, Palo Alto, CA
George Gruhn Guitars, Nashville, TN, one of the first used guitar dealers, writer for magazines, designed guitars for Guild and Tacoma, but he sells every guitar as being "rare"
Guitar Solo, San Francisco, CA, classical, acoustic
Guitar Adoptions, Wonder Lake, IL, lots of photos
Guitar Archeology, Arnie Christensen
Guitar Avenue UK, great site
Guitar Crazy, Portland, OR
Guitar Emporium, Australia
Guitar Hangar, Brookfield, CT, great site
Guitar Hotline, Fishers, IN
Guitar Galleria, subsidiary of L&M Music, Chattanooga, TN
Guitar Gallery, White House, TN
GuitarGuitar UK, UK, lots of photos
Guitar Maniacs, Tacoma, WA, Kurt Cobain shopped here
Guitar Resurrection, Guitar Rez, Austin,TX, lots of pictures
Guitars And Effects, Maryland
Guitars Etc, Longmont, CO, great website
GuitarSale.com, South Bend, IN
Guitar Sanctuary, McKinney, TX
Guitar Shoppe, Laguna Beach, CA
Guitar Showcase, San Jose, CA
Guitars N Jazz, very expensive jazz guitars
Guitars International, Cleveland, Ohio, one of the world's largest dealers in fine new individually handcrafted (nonproduction) classical and flamenco guitars
Guitars West, CA
GuitarVille, Seattle, WA
Guitar Xpress, Tulsa, OK
Haight Ashbury Music, San Francisco, CA
Harvard Street Music Exchange, Hemet, CA
Heights Guitars, Toledo, OH
H.I.Guitars, Japan, lots of pictures
Hill Country Guitars, Wimberley, TX
House Of Guitars, NY
Humbucker Music, Rossville, GA, lots of boutique amps
Hyper Guitars, Japan
International Vintage Guitars, New Orleans, LA
Ishibashi Music Co.,Ltd., Japan,
Jay Rosen, Emeryville, CA
Indoor Storm, Durham, NC
Interstate Music, New Berlin, WI
J-Guitar, Japan
JH Guitars, West Chester, PA
John Hornby Skewes, UK, sells Vintage Guitars by Trevor Wilkinson
Jimmy Wallace Guitars, Garland, TX
Jims Guitars, Baltimore, MD
LA Music, Canada
Lark Guitars, San Antonio, TX
Lark Street Music, Teaneck, NJ
Lawrence Lynch Violins, Address: 5 Blackwell Street, Kidderminster, Worcestershire, DY10 2DP, ENGLAND, Tel: 44 (0)1562 823584 Fax: 44 (0)1562 753385, Makes: Violins, Violas, Cellos; Sells: Violins, Violas, Cellos, Bows, Double basses, Electric violin/viola/cello/double basses Instrument accessories, Books, Insurance; Services: Appraisal, Repairs, Restoration, Bow rehairing, Rental, Mail order
Lemur Music, San Juan Capistrano, CA 92675, classical bass and cello
Lovies Guitars, Lakeside, CA
Machine Head, UK
Make'n Music, Chicago, IL, high-end guitars, lots of pictures
Mandolin Brothers, Ltd., Staten Island, New York, huge selection of jazz archtops, lots of pictures
Maple Street Guitars, Atlanta, GA
Marc Silber Music, Berkeley, CA
Marks Guitar Loft, Lee, NH
Mars-Guitar Japan, Japan, amazing pictures
Mas Hino NYC, NYC
Matts Music, Weymouth, MA
MaxGuitar Store, Netherlands, good photos
Melodee Music, Potomac Falls, VA
Mighty Fine Guitars, Lafayette, CA
Mikes Music, Ohio
Mojo's Music, Edwardsville, IL
Murch Music, Canada
Music Depot, Hayward, CA
Music Dispatch, sheet music, songbooks, instruction, books, videos, software
Music Emporium, Lexington, MA
Musicians Friend, Westlake Village, CA
Music Gallery, Highland Park, IL, lots of pictures
Musical Instrument Reclamation Corporation, Franklin, TN
Music Source 123, Wildwood, IL
Musicians Outlet, Palm Desert, CA
Music Store, Germany, world's biggest music store
MusicStoreLive, South Burlington, VT, lots of pictures
MusicToyz, Falmouth, ME
Music Villa, Bozeman, MT
Music Zoo, NY, lots of pictures
NE Music Center, Dickson City, PA
NewTube, NY
North Coast Music, "Beatle" instruments
Northwest Guitars Bellevue, WA
NStuff Music, Pittsburgh, PA, great photos and videos
Olivias Vintage Guitars, Illinois
Performance Music Center, Woburn, MA, photos
Pick Of The Ricks, NJ, sells Rickenbackers, Vox Amps
Planet Bass, Maple Grove, MN
Portland Guitar, Portland, MA
Portland Percussion, Portland, MA
Prymaxe Vintage, Garwood, NJ
Real Guitars, San Francisco, CA
Rebel Guitars, Sylacauga, AL
Reissue Guitars, Millersport, OH
Replay Guitar, Tampa, FL
RiffCity Guitar Outlet, Saint Joseph, MN
Retro Guitar, St Keene, NH
Rick Falkiners Guitar Centre, Australia
Rics Vintage Guitars, Australia
Road Worthy Guitars, Bloomington, Indiana
Rock N Roll Vintage, Chicago, IL
Rock Stars Guitars, UK, USA
Rogue Guitar Shop, Bend, OR
Rosetti, UK
Rudys Music, Rudy Pensa is a New York dealer that has lower prices than many Californian dealers, makes his own custom guitars
Rumble Seat Music, Nashville, TN, expensive vintage gear
Russo Music, NJ
Sam Ash Music, see website for locations,
Seaford Music, Seaford, DE
Schoenberg Guitars, Tiburon, CA
Shelton's Guitars, Frederick, MD, nice photos
Shoreline Music, Durango, CO
Sigler Music
920D Custom guitar parts, preloaded pickguards
Sixx Gun Music, Las Vegas, NV
Sound Source, Chico, CA
SoundPure, Durham, NC
South Valley Vintage Amps, Morgan Hill, CA
Steilberg String Instruments, Louisville, KY
Station Music, Germany
Steves Music, Canada
Strings West, Sperry, OK, Larry Briggs
Strings Shop, Thailand
Studio Gears, Temecula, CA 92591
Sweetwater, Fort Wayne, IN,
Sylvan Music, Santa Cruz, CA
Synergy Guitars, Boca Raton, FL
Thrill On The String, Japan
Thomann Music, Germany, sells Harley Benton guitars
Top40 Guitars, Santee, CA
Top Gear Guitar, La Mesa, CA
Tundra Music, Canada
Tweed Hut, Vacaville, CA
Ultra Sound Amp Sales, NY, rentals, very expensive amps
Upfront Guitars, Hopkinton, MA, lots of G&L guitars
Vegas Guitars, Las Vegas, NV
Victor Litz Music Center, Gaithersburg, MD
Vintage And Rare Guitars, London, UK
Vintage Instruments, Philadelphia, PA
Vintage Guitars, Stockholm, Sweden
Vision Guitar, San Jose, CA
Walkin Japan, Japanese dealer that has a huge selection of archtops
Watermelon Music, Davis, CA
WildWood Guitars, Louisville, CO, great photos
Willcutt Guitars, Lexington, KY, great photos
Willies Guitars, great photos, guitar tech by Dave Blackshear
Wolfe Guitars, Jupiter, FL
Woodsy's Music, Kent, Ohio, great photos
Woodwind & Brasswind, South Bend, IN
Yamano-Music, Japan
York Music Shop, York, PA
Zzounds, Midland Park, NJ
---
Drums
DRUMS: Clear Plastic
These are clear acrylic Crystalite drums, that is clear plastic drums, reminiscent of the Pearl set used by Led Zepplin, Pearl Crystalites or Ludwig Vistalites. They sound incredibly good.
DRUMS: Electronic
DRUMS: Indian
DRUMS: Handcrafted
---
Practice Rooms, Rehearsal Studios
---
Guitar Practice Accessories
Fretmarkers
fretboard stickers that are supposed to help you learn
Fingerweights
GUITAR LESSIONS ONLINE
---
Miniature Guitars
---
Pianos
---
Guitar Magazines
---
Music Magazines
---
Guitar Links
Links
---
Recording Sound Isolation Booths and Cabinets
---
Guitar Chairs
Alden Lee Accessories
music stands, sheet music cabinets, stringed instrument stands, players' seats, footrests, tables, lamps, bangs
---
Guitar Stands
---
Guitar Lessons
Carousel Publications
Chord Charts, Fingering Charts, Music Theory and History Charts
---
Guitar Radio Show
---

Miscellaneous

Miscellaneous Materialism causes Depression! Affluenza is bad for you. The guitar magazines are very demoralizing and depressing because they constantly feature and praise extremely overpriced expensive gear that very few people can afford. Even if you were rich, paying thousands for gear is hard to justify. Guitar magazines exist in an "unreal" world where $2,000 gear is sold as "entry level" and guitars around $1,000 are "bargains." Materialism leads to anger and makes people feel like "losers", insecure, inadequate, self-hating, and damages self-esteem. Turn your back on materialism and realize that you can buy high quality gear avoiding the "name" brands and buying off-brands. Cancel your subscriptions to guitar magazines and let them know that you are sick of them catering to yuppie collectors who buy overpriced gear as hip wall decorations. Buy only USED equipment and let someone else take the "hit" of initial depeciation - besides, 2nd hand speakers sound better than new ones because they've already been broken in. Let the magazines sell their "bigger and more expensive is better" philosophy to a shrinking readership. You can buy an imported Yamaha or Korean made guitar, swap out the pickups with USA made Seymour Duncans, and have a great sounding guitar. Ibanez guitars are actually the most playable import guitars with the "fastest" fretboards, best tremolos, quality construction, and quality hardware. You can buy high quality custom made in the USA gear by G&L. Fender/Gibson/Rickebacker/Marshall are targeting the boutique markets with outrageous prices, so screw them.
Guitars: Musical Merchandise?
Why Is Everyone So Cranky? by C. Leslie Charles
Positional good definition on wikipedia
Why Is Everyone So Short-Tempered? by Karen S. Peterson

<!a href="http://www.ferris.edu/htmls/academics/course.offerings/doylet/why_everyone_is_so_shorttempered.htm" > Museum of Making Music
5790 Armada Drive, Carlsbad, CA 92008, (760) 438-5996
NAMM's museum of musical instruments.
review

Ernesto Bueno at Guitar Center Brea
Ernie is the in-house guitar technician, former employee of Fender instruments. Take your Fender guitars there for tech support. Ernesto Bueno at Guitar Center Brea

<!img src="http://www.musicianscontact.com/images/mclink.jpg">
The primary source of employment for musicians nationwide, established 31 years. Jobs and resumes are updated online daily.

PROTECT YOUR HEARING

REPAIRS: Keyboards, PA, Recording
David Segimoto, 1270 Lincoln Ave #1000, Pasadena, CA 91103 (626)794-0052, he can fix anything Japanese and electronic
GPS Electronics, George Tomasich, 16549 Leffingwell Rd, Whittier, CA 90603, (562)902-0579, pro-audio repair and service, factory authorized service center for most major brands such as SWR and Groove Tubes
Music Pad Pro, tablet-shaped PC with a fast screen. You can download and display music on it, you can even turn pages with a footswitch. It's got a touchscreen and a storage capacity of 10,000 pages of music.
Orange County Guitar Circle
founded in 1967 to celebrate and promote the music of the Spanish classical guitar in Orange County, California, and surrounding communities. They hold 9 recitals a year at Chapman University in Orange, on the third Saturday of each month (except December) between September and June.
Intelligent Devices, Inc. - I.Q. Intelligent Equalizer
I.Q. learns the sonic spectrum of a take, track or song­ mono or stereo­ then constructs a complex filter that matches the spectrum of the new material to that of the original reference material.
Antares Auto-Tune
Most of the pop stars that get on MTV, MTV's TRL, and all the media attention are no-talent acts hired for their looks and dancing ability, not musical talent. So when these "acts" are not lip syncing and have to do a live show, they use this device. The Antares Auto-Tune does realtime auto pitch correction to make sure that whatever comes out of the mouths of the phoney pop stars into the microphones comes out in tune. It's impossible for even the best talented singers to breathe, dance widly, gyrate on stage, and sing on key. The MTV eye candy pop stars simply would not have careers at all if it was not for this machine.
Melodyne Auto-Tune
Most of the pop stars that get on MTV, MTV's TRL, and all the media attention are no-talent acts hired for their looks and dancing ability, not musical talent. So when these "acts" are not lip syncing and have to do a live show, they use this device. The Melodyne Auto-Tune does realtime auto pitch correction to make sure that whatever comes out of the mouths of the phoney pop stars into the microphones comes out in tune. It's impossible for even the best talented singers to breathe, dance widly, gyrate on stage, and sing on key. The MTV eye candy pop stars simply would not have careers at all if it was not for this machine.
SynchroArts VocALign Project & TITAN
Most of the pop stars that get on MTV, MTV's TRL, and all the media attention are no-talent acts hired for their looks and dancing ability, not musical talent. So when these "acts" are not lip syncing and have to do a live show, they use this device. VocALign Project is an editing tool which will automatically synchronise two audio signals at the touch of a button. VocALign massively speeds up audio synchronisation tasks and increases the quality of results. It's impossible for even the best talented singers to breathe, dance widly, gyrate on stage, and sing on key. The MTV eye candy pop stars simply would not have careers at all if it was not for these programs.
GUITAR: Smartwood
GUITAR: Pickup Rewinding Services
John Suhr, former Fender Custom Shop Master Builder, has his own custom pickup rewinding service. Authentic Pickup rewinding, Hot Rods, RWRP, hum canceling, hand wound and vacuum potted to exact vintage specs of any year or hotter if you'd like. "You haven't heard a good single coil until you've heard a hand wound single coil." Fender coils are preferable, humbuckers also. $20 plus shipping per coil. Leave message for John at (909)471-2334 if you are interested
GUITAR AMPS: AMPLIFIER COVERING
The late Sam Hutton, former Fender Custom Shop amp designer, started his own business of custom amplifier covering. His son Don now continues his late father's work. Call him at (714)529-7531 and mention John Suhr (pronounced SIR) and me Andrew sent ya.
GUITAR AMP: Repair Shop
Billy Zoom Music, 760 N Main St # L, Orange, CA 92868 (714)639-2200, Sonic Zoom,
AMP TUBES
ARS Electronics, 7110 DeCelis Place, POB 7323, Van Nuys, CA 91406 (818)997-6279
"THE TOP 10 REASONS THAT USED GEAR IS BETTER THAN NEW GEAR" by Nate
10. Used gear has more character
9. Groupies like used gear better
8. Gear used for pictures = famous gear!
7. You won't get stressed out when you lend your gear to friends
6. Used gear has a story to tell
5. Customer tested!
4. Use the money you save to buy more used gear!
3. Used gear isn't like life - you always know you what you're going to get
2. If you don't like it, you can auction it off online
and the number one reason that used gear is better than new gear...
1. Three words: price price price!
Royer Labs Microphones
David Royer teamed up with Rick Perrotta, former President and co-founder of the prestigious Matchless Guitar Amplifier Company, and together with studio owner Rafael Villafane and musician/marketing director John Jennings, formed Royer Labs, a California based company dedicated to the development and production of high quality microphones and transducer elements
INSTRUMENTS: PRE-COLUMBIAN OF NORTH AMERICA
percussion & woodwind maker, Guillermo Martinez (714)631-7851. He even has his own CD of native American music available
---
blank blank blank blank blank
---


---

Home | Free Concert Calendar | Radio Stations in Los Angeles and the Internet | Bands | Record Labels | Audiophile Hi-Fi Stereos | Car Stereos | Please Help Promote My Audio Webpage | Record Stores | Musicians Resources | Materialism | Entertainment Industry Resources | Restaurants | Public Libraries | Miscellaneous | Andrew's Bookmarks | Register for special events | Send me Email
---