Directory Archtop Guitar Luthiers
---
Guitar Amplifiers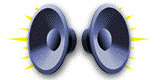 Guitars Amplifiers
Power Attenuator: Altair PW-5 Power Attenuator
Power Attenuator: Aracom Amps
Power Attenuator: Kendrick Power Glide Attenuator, Gerald Weber said he "upgraded the Trainwreck Airbrake Mark II Power Attenuator to the Kendrick Power Glide Attenuator
Power Attenuator: Koch LB120 Load Box
Power Attenuator: Komet Airbrake, uses the exact same circuit and parts as the original Trainwreck Airbrake designed by Ken Fischer
Power Attenuator: Mako Amplification Load Box Deluxe
Power Attenuator: Marshall
Power Attenuator: Palmer
Power Attenuator: Radial Engineering
Power Attenuator: SPL
Power Attenuator: THD Hot Plate
Power Attenuator: Tom Scholz Power Soak, brains behind the supergroup Boston
Power Attenuator: Two-Notes cabinet simulator
Power Attenuator: Weber Mass by Ted Weber
Power Attenuator: Ultimate Attenuator
3rd Power Amps, triangle shaped cabinets
633 Engineering, UK
65 Amps, Valley Village, CA
AccuGroove Bass Cabinets, Redding, CA
Acoustic Image Amps, solid state
Aftershock Designs, lighted cabinets
Albion Amps, China or Denmark
Aclam Guitars, Spain
Allen Amplification, amps and parts
AllTone Speakers by Mark Shumaker and Joe Naylor
Ampete, Germany, Ampete Engineering, amps and switchers
Amplified Nation, Dumble clones
AmpTone boutique fansite
Analog Outfitters, Hammond reissues
Antique Electronic Supply, Tempe, AZ, speakers and amp parts
Apache Amps, Los Angeles, CA
Aracom Amps, Morgan Hill, CA
Ark Amps, fine wood cabinets
Ashen Amps, custom cabinets for other brands
Ashdown Music, Ashdown Amps UK
Aspen and Associates by Aspen Pittman
Aspen Pittman Designs, San Fernando, CA, by the late Aspen Pittman
Aston Electronics, Volt Amplifiers, UK
Atomic Amps by Harry Kolbe for Line 6 PODs, Fractal Audio
Audio Cage Amps by Pete Cage
Austin Speaker Works, high end speakers
AER Amps, Audio Electric Research, acoustic amps, Germany
Bad Cat Amps, Santa Ana, CA, new amps by Mark Sampson, founder of Matchless, restarted by Joe Allrich, sales and marketing. Mark Sampson also runs a second amp company, see "Sonic Machine Factory", Norco, CA
Bacino Amp, Marshall clones
Balz Amplification, San Gabriel, CA, (626)286-4353, also makes Rex Bogue Guitars
Balthazar Audio Systems, Selmer clones
Baroni-Lab, Italy
BC Audio, San Francisco, CA
Bennett Music Labs, Bruce Bennett Music Labs, also ghost build for Krayon Amplification
Benson Amps, Portland, OR
Bergantino by Jim Bergantino, bass
Bill Fitzmaurice, plans, giant bass cabinets with horn speakers
Blackheart Engineering, China
BlackStar Amps, UK
BlackVolt Amplification, Los Angeles, CA
BlackWing Amps, Corona, CA, founded by the late James Heidrich
Blankenship Amplification, North Hollywood, CA, (904)349-0827, Fender tweed clones
BludoTone, Dumble clones
Blue Tone Amps, Finland
Bob Burt Cabinets, V-Front Series Cabinets, he makes cabinets for other amp companies
Bogner Amps, North Hollywood, CA
Boondoggle Amplifiers, James Cole makes combos with Leslie power amps, bypassable equalizer, JBL speakers, annd clear-grain pine cabinets that sound like Fender blackface amps without reverb
BOUTIQUE AMPS DISTRIBUTION, Huntington Park, CA
Brunetti Amps, Italian tube amps
Budda Amps, now a Peavey brand, Jeff Bober now has his own East Amps brand
Bugera Amps, China, British Virgin Islands
Burnham Amplification, cabinets, Burnham Amplification
Cab Guy, amp and speaker cabinets
Carl Martin, Denmark
Carlos Amps, German
Carlsbro Amps, UK
Carls Custom Amps, Tumblin' Dice amps
Carp Amps, Norco, CA
Category 5 Amps, Frisco, Texas
Cec Amps, makes Johnny Hiland signature model
Centrance, USB computer connections
Ceriatone, kits, parts
Channing Amps, Malibu, CA, by David Channing
ChickenHead Amps, China
Chute Amplifiers, Canada
Cicognani Amps, Italy
Clark Amplification, Fender clones
Clark Synthesis Tactile Sound Monitors
Classic Tone Transformers by Magnetic Components
Club Amps, Scotts Valley, CA
Colby Amplification, Park Amps, Jimi Page Amps
Cornell Amps, UK
Colorsound, Greece
Custom Audio Electronics, Los Angeles, CA, Robert C. Bradshaw and John Suhr, used by the group U2
Custom By Cougar, by Tommy Cougar, official Mystique amps service shop
Daedalus Music, cabinets
David Bray Amps, Yucca Valley, CA
Deacy Amplifier, UK, designed by Queen bassist John Deacon, replicas made by Knight Audio Technologies
Decware Zen Guitar Amplifier, by Doc Lancaster
Deering Amps by Tom Deering
Demeter Amps, Templeton, CA
Divided By 13 Amps, Fred Taccone, Los Angeles, CA
DNA Amps, David Nordschow Amplification
Dover Amps, UK
D-Tar, the union of Seymour Duncan Pickups with noted luthier and acoustic amplification expert, Rick Turner
Howard Dumble Amps, 6242 Marmion Way, Highland Park, CA 90042, (323)258-7167, that's the last address I have for him, Dumble Amplifiers, Email Howard Dumble. Howard Alexander Dumble charges the highest prices for guitar amps, he has made only 170-220 amps in total, these are hideously expensive, unforunately most seem to be hoarded by two very wealthy individuals in Japan and England, a rumor I've heard about his "secret blob" is that it is actually a dissected Ibanez Tube Screamer, but I can't confirm that. For speakers he doesn't use overpriced reissue brands - he uses PA speakers from EV so if you want those kinds of speakers get an EV PA speaker and save yourself thousands, review, Alexander "Howard" Dumble, The Dumble Phenomenon
DVK Tech amps for modelling preamps
DV Mark Amps, Italy
East Amplification by Jeff Bober, formerly of Budda Amps
EBS Bass, Sweden
Eden Electronics, Nemesis Amps
Edward Amplification, Canada
Eich Amps, Germany
Eisel Amplification, Moorpark, CA
Egnater Amps, Huntington Park, CA, Bruce Egnater designed Chinese-made
Eko Amps, Italy
Electric Amp, custom cabinets
Electroplex Amps, Fullerton, CA, Brea, CA, by founder and designer Don Morris, Electroplex Amplifiers by Don Morris
Elmwood Amps, Sweden, exceptional amps, head units are in see-thru cage
Evans Amplifiers, very quiet
Excalibur Amps, Germany
Exclusive Amps by Ben Fargen, formerly Fargen Amps, he also modifies other amps
Fat Jimmy Amps, Petaluma, CA
Fender Amps, worlds most popular amps by the world biggest amp company. Fender invented their Bassman amp which is the model that most other guitar amp manufacturers derived their designs from. They make dozens of similar models so that their many dealers in close proximity don't have to compete against each other on price, this is known as "confusion marketing". Fender tube amps sound great but have cheap flimsy plastic buttons, most of their imported solid state amps sound like junk except for their great sounding Mexican-Acoustasonic amps. Fender's discontinued Acoustasonic Pro was a great amp. Fender's USA made amps, especially their Custom Shop and Master Built amps, seem to be instantly collectable while their imported amps are not collectable. Fender bought competing brands Sunn Amps and SWR Amps and seems to be shelving them; Fender can't stand competition. I'm not sure what to make of their Mexican tube amps which look good, but may depreciate steeply.
Firebelly Amps, Santa Monica, CA
Florance Amplifiers Peter Florance and Todd Vukmanic
Flynn Amps, UK
Forney Custom Amps, Santee, CA, Dumble and Marshall clones
Fortin Amps, Canada
Frank N Tone Amps, Germany
Frenzel Tube Amps, great rackmount cases
Friedman Amplification, North Hollywood, CA
Andy Fuchs Audio Technology Designs, Dumble derived clones, he also modifies other amps to become Dumble clones, he "allows you to obtain high performance amplifiers at a fraction of the price of a so-called 'botique amplifier'. Whether it's audiophile or musical applications, if you own the chassis and transformers, your amplifier can be rebuilt to your needs."
Fryette Amps by Steven Fryette, formerly of VHT amps, Burbank, CA, Steve Friette used to play guitar for punk band The Dickies
Fullertone Amps, "plow front" tweed, V-front
Fulton Webb Amplification, Marshall clones
Furman Sound, power line conditioners
Fusco Cabinets, builds cabinets for other boutique builders
GabTone Gabriel Sound Garage
G-Audio, self powered cabinets
Gallien-Krueger, Stockton, CA
George Dennis Amps, from Czech Republic
Gehring Amps by Jeff Gehring
Grindrod Amps, UK
Glaswerks Amps, Dumble clones
Goodsell Amplifiers by Richard Goodsell, Super 17, Goodsell Amps
Greg Germino Amps, Marshall clones
Gregs Pro Audio, Riverside, CA, custom cabinets
Green Company Amps, Matamp
Greer Amplifcation, Nick Greer
GrooveTubes Amps, by Aspen Pittman who wrote the book "The Tube Amp Book" and sells tubes to other builders including Fender
Gurus Amps, Italy
Guytronix Amps, kits, 1/2, 2 and 8 Watt
Hagen Sound, Germany, cabinet rotators
Hammond Transformers, Canada
Hard Truckers speaker cabinets, designed and built the Grateful Dead's Wall of Sound
Hartke Amps, China
Hayden Amps, UK
Hayes Amplification by David L. Hayes, custom built tweed, blackface and the early British style amps at reasonable prices
Headstrong Amps, Santa Cruz, CA
Henning Amplification, Mission Viejo, CA
Heritage Amplifiers, formerly known as Holland Amps; Previously, Lane Zastrow was a partner in the L&M Corporation with Mike Holland, which built Holland Amplifiers
Hermit Cab, isolation cabinets
High Cliff SoundBoard, guitar with an acoustic board instead of a speaker
Hinsdale Custom Cabinets by John Hinsdale
HI-TONE Amplification, Hiwatt clones and restorations
Hoffman Amplifiers, he "ghostbuilt" amps for Randall, Pisgah Forest, NC
Hoffmann Amps by Kim David Hoffmann, Los Angeles, CA
Hook Amps, Netherlands
Hylight, UK
Ibanez, great tube amps, Japan
Iceberg Amps, UK, metal combo
Industrial Amps, great looking
Invicta Amps, Standel clones
ISP Technologies, Waller, Theta
Jaguar Amplification, Escondido, CA
Palmer Recording Studio & Guitar Gear, amps, Palmer speaker simulator
JazzAmp, Henriksen Amps
J Design Speaker Enclosures, Chico, CA, by Jeff Earl
Jeff Rowland Battery Power Supplies takes the "clean power" concept to the ultimate extreme; check out their rechargable Battery Power Supplies. If you use these rack mountable Battery Power Supplies to power your gear, you will never have to worry about losing power again, no more embarrasments on stage, no more shocking short-outs, no more power line noise. This is the ultimate fool-proof device for power.
Jessup Amps, Los Angeles, CA
Jim Kelley Amplifiers, Silverado, CA
JMI Amplification, UK, Vox clones better than the China-made Vox ones now
Jms Elektronic, Swedish clones of Fender amps
Phil Jones Bass, China, designed by Phil Jones
JoYo China Amps, JoYo China Amps, China
Juke Musical Instrument Amplifiers, clones of Magnatone amps
Jule Amps, Santa Cruz, CA
Jupiter Speakers, speakers and capacitors
Kasha Amplifiers, Simi Valley, CA
Kelemen Amplifiers by Joe Kelemen, JoMama - Kelemen Amplifiers
Kemper Amps, modelling
Kikusui America, power line conditioners, used by Joe Bonamassa
Kinder Instruments, Moreno Valley, CA, 6x10 combo
Kingsley Amplifiers, Canada
Komet Amps, built by Holger Notzel, designed by Ken Fischer of Trainwreck, call Hogy at (225)926-1976
Tony Krank Amplifiers, modified Sovtek amps
LAA Custom, Italy
Laboga Amps, Poland
John Landgraff Amplifiers, sold at Blues Angel Music, uses Bob Burt Guitar Cabinets
Laney Amplifiers, UK
Larry Amplification, Germany
LazyJ Amps, UK
Lee Jackson Amplification, formerly of Pignose, Rivera, Fender, Metaltronix, Ampeg, Crate
Lerxst Amps by Mojotone, makes Alex Lifeson amps
Leyland SoundDesign, Canada
Little Dawg Amps, Lincoln, CA
London Power, Canada
Lopo Line Cabinets, very good prices
LopHat Cabinets, Canoga Park, CA
Louis Electric Amplifiers, wood, v-panels
Little Lanilei Amps, Songworks Systems
Mack Amps, Canada
Mad Professor, Finland
Magnatone Amplifiers, these are archives - Magnatone Amplifiers
Magnetic Components, amp transformers
Marble Amps, Netherlands, stereo surround amps
Margasa Amps by Daniel Margasa
Mark Bass Amps, Italy, orange speakers
Marshall Amplification, UK, their tube amps sound great but have cheap flimsy plastic buttons, their solid state amps sound like junk, only get their handwired UK made gear, not their OEM'ed junk from China
Marshau Amps, China
Mathes Amplification, restore vintage tube amplifiers, custom built Tweed era Fender replicas
Matchless Amps, Los Angeles, CA, founder Phil Jamison now runs the company, the other founders are building amps on their own, their employees now work for other companies: Mark Sampson (Bad Cat Amps), Rick Seccombe (Overbuilt-now Fender), Rick Perotta (Royer Labs)
Mather Amp Cabinet, cabinets, maker for other brands
Maughan Amps, UK
Maven Peal Instruments, Zeeta Amplifiers
MaxWatt, UK
Mega Amps by Guitar Jones
Megatone Amps by Guitar Jones
Mercury Magnetics amp Transformers, Chatsworth, CA
Merren Audio Transformers, San Diego, CA
MesaBoogie Amps, Petaluma, CA,
sold at their showroom in Hollywood at MesaBoogie Hollywood
Metasonix, makes the the world's smallest tube amp, crude names
Meteoro, Brazil
Metropoulos Amplification, Marshall clones
Mezzabarba Amps, Italy
MI Audio, Australia
Mikes Music Amps, Fender tweed clones
Milkman Sound, San Francisco, CA
MLC Amps, Poland
Mojo Musical Supply, amp parts, cabinets, chassis, speakers
Mojo Musical Supply, amp parts, cabinets, chassis, speakers
Monkeymatic Amps, Chico, CA
Moon Amps, rotor speakers
MooreSound, Oceanside, CA
Morgan Amps by Joe Morgan, Huntington Beach, CA
Morris Amps, Canada
Moss Amps, by Maurice "Moss" Gelinas, formerly Brown Note Amps
Motion-Sound Amps, rotary speakers like Fender Vibratone and Leslie
Motherload Amps, UK
Musical Power Supplies, amp parts
MusicLord Amps, Glen Huttenlocker
Nau by John Nau
Newell Amps, tweed cabinets TV style
OldsCool Amps, Fender tweed clones
Old Dog Products, X-cabinets
Oldfield Tube Amps, Fender and Marshall clones
Onyx Amplification, by Harvey Gerlitz and Erick Cook
Orange Amps, UK, Orange Amps
Orion Amps, Burbank, CA
Park Amplifiers, Colby Amps
Parson Amplification, El Monte, CA
Peavey Amplifiers, their USA-made Classic Series tube amps are good, their new boutique Wiggy amplifier is amazing; they make good guitar amps and great bass amps, I don't understand why they aren't doing more to promote their products and why their advertisements look so cheezy. They also distribute Trace Elliot Amps, UK
Peters Amplification, Canada, good design
Pierson Amplifiers, Fender clones
Plush Amplifiers, out of business
Polytone Amps, 6885 Vineyard Ave, N. Hollywood, CA 91605, (818)760-2300, soild state, Polytone Amps
PriceLess Amp Restoration, specializing in restoring vintage Fender amps. Also sells parts, DIY restoration kits, and offers free plans on building your own tube matcher and preamp tube tester
Pritchard Amps by Eric Pritchard
ProAmp, Italy, bass, mesh cabinets
Quilter Labs, Costa Mesa, CA
Rack Systems Ltd, Dave Friedman makes custom amps and is a friend of Howard Dumble and Budda Amps, North Hollywood, CA
Rainbow Electronics, Sacramento, CA
RC Davis Amps, San Francisco, CA
Red Iron Amps by Paul Sanchez, burned wooden cabinets, make Sarah Jane amp
Reeves Amps, Laney clones
Rkock Amps, Germany
Reussenzehn, Germany
Revival Amps, Escondido, CA
ReVv Amplification, Canada
Reynolds Valveart Amps, Australia
Richtone Amps, Canada, metal mesh
Rift Amps, UK
Risson Amplifiers by Bob Rissi, ex-Fender amp designer, ex-Rickenbacker Transonic amp designer, Brea, CA
Rivera Amplifiers, Burbank, CA, Rivera Research & Development
Roccaforte Amps, Brea, CA
Rocket Amplifiers by ADA, went out of business, but many amps and kits are still available, review
Rodenberg Amplification, Germany
Rokdog Amps, Canada
Roland Amps, their famous JC120 is a great amp, but the rest of their modeling amps have crappy speakers and sound the same regardless of the settings - as if you really could get a Marshall Stack sound from a crappy 8" speaker. Their Cube and "Tube Logic" amps sound like crap.
Satellite Amps, San Diego, CA
Schreyer Audio, Carlsbad, CA
Schroeder Cabinets, Hacienda Heights, CA
Scott Dixon Inc, aluminium cases
Scumback Speakers, Whittier, CA, by Jim Seavall
Sebago Sound, San Jose, CA, Dumble clones
Selmer Amps, discontinued
Shadow Amplification by Shawn "Shadow" Mason, Huntington Beach, CA
Shaw Audio by Kevin Shaw
Sheldon Amps, UK
Sherlock Amplifiers, Australia
Siegmund Amps, Tehachapi, CA, he also makes weird looking guitars
Silk Tone, Alamo, CA
Simple Amps, Laguna Niguel, CA
SineWave Amps, Santa Rosa, CA
Skrydstrup Amps, Denmark
Sligo Amps by Steve Sligo, custom built tweed, blackface and the early British style amps at reasonable prices
SLS Loudspeakers, ribbon louspeakers, great sound for PA systems
Sound Enhancer, Enhancer cabinet stands
Smokey Amps, I included this here to show you it was possible to drive a speaker stack with a tiny amplifier and to bring to your attention how afforable solid state electronics can be; the world's smallest and least expensive guitar amplifier, made in the USA. The box is a real recycled cigarette pack that has been reinforced from the inside or a translucent polycarbonate box
Strictly Hook Ups folded horn speaker cabinets
Snider Amplification by Jeff Snider and Gregg Levy, Snider Amplification
Sonic Machine Factory, a second company run by Mark Sampson of "Bad Cat Amps" and "Star Amps" and formerly of "Matchless Amps"
Square Amps, old radios made into guitar amps
Standel, Los Angeles, CA, These great guitar amplifiers are back! their combo amps have 15" speakers, made famous by Chet Atkins, Jefferson Airplane, Jerry Garcia, and many others, the "standard" for slide guitars, call Frank Garlock at (800)748-5555 for info on where you can try one out for yourself.
Steavens Amps, Germany
Stephenson Amps, Canada
Star Amplifiers, Mark Sampson starts another amp company in Los Angeles, CA, Mark Sampson
Stark Amps, Germany
Stone Deaf, UK
Suhr Guitars, see also Custom Audio Electronics, Lake Elsinore, CA
SunDragon Amps, by Jimmy Page
Surreal Amplification, Westminster, CA
Swamp Donkey Amps, Canada
Swart Amps, Space Tone, Atomic Tone
SWR Amps, bass amps and combos, owned by Fender, SWR Service
Synergy Amps, Huntington Park, CA
Tec-Amp, Germany
Tech Soundsystems, Germany
Tenor Audio, Canada, most expensive amp
THC Amps, Germany
Tone King Amps, Huntington Park, CA
Tonic Amps, Redwood City, CA
Ken Fischer's Trainwreck Amps, these are hideously expensive, fanpage of Trainwreck Amps, Ken, P.O. Box 261, Colonia, NJ 07067, Trainwreck Amps
TrickFish Amps, Simi Valley, CA
T-Rex-Engineering Amps, Denmark
Trillium Amps, amps in fine cabinets
TRM guitarcabs, Tim Metzger
Tube Depot, kits, parts
Traynor Amplifiers, Yorkville is selling tube amps, self-biasing with auto-matching tube circuit
Trinity Amps, Canada
TubeThomsen Amps, Germany
Tubewonder Amps, Sweden, Zagray Amps
Tungsten Amplification, Fender tweed clones, formerly Hammond Resurrection
Two Rock Amps, Rohnert Park, CA, K & M Analog Designs, Bill Krinard makes Dumble clones
Ugly Amps, Torrance, CA
Ulbrick Sound, Canada
Ultrasound Amps, Dean Markley
V Boutique Guitar Cabinets, Buena Park, CA
The Valve Amps, Valve Amp, Italy
ValveTech Amps, ValveTech Amplifier Company, Hayseed Amps
ValveTrain Amps, tweed, Tortured Tweed
Vampower, UK
VanWeelden Amplification, Netherlands
Ventura Valve Amplifiers, Ventura, CA
Vero Amps, very expensive furniture cabinets
Verellen Amplifiers, Seattle, WA, tube guitar and bass amps like Ampegs
VHT Amps, China, now owned by AXL, check out Fryette Amps insteadnd Amps, Fender blackface clones
Victory Amps, UK
Vintage 47 Amps, San Pedro, CA
Vistalux Amps, Fender tweed clones
Vogel Guitars Amps, Germany
Voodoo Amps, modifications for other amps too
VOX Amplifiers, only the UK-made tube ones are good, their rest sound like crap. Vox Showroom, Vox Special Page, buy JMI Amps instead of VOX Amps for the real UK made ones
Wallace Amps, Marshall clones
Waller Amps, 1100 watts
Wangs Amps, China boutique amps
Warwick Bass Amps, Germany
Wathen, cryogenically treated vacuum tubes, Wathen Deep Cryo
WattGrinder Engineering, non-glass tubes
Jimmie D. Webb Amps, solid state, Deceased: April 20, 2004
Weber Speakers by Ted Weber, made in the USA
Welagen Amps, Dumble clones
Wizard Amplification, Canada
Walter Woods Amps,
Walter Woods Amps, I'm not sure about his address so call first trying these: 82054 Solano Ave, Indio, CA 92201, (760)347-7099, (619)347-7099, or at 78395 Sterling Lane, Palm Desert, CA 92211, (760)772-7952, or at Box 7534, Van Nuys, CA 91409, (619)347-7099, other companies are now making clone amps based on Woods' concepts of a small solid state bass amp, Eden, Ampeg, Mesa Boogie, and others are now making "me-too" products
Kerry Wright, amp and cabinet recovering, custom cabinets, custom covers, Fullerton, CA, (714)403-8493
Zilla Cabs, UK
ZT Amplifiers, Berkeley, CA, China
Boutique Amplifier Links: Guitar Amplifiers, Harmonica Amplifiers and Boutique Amplifiers
Boutique Amplifier Links: WeberVST's Links
Boutique Amplifier Links: Amptone Links for Guitar Amps
Boutique Amplifier Links: GuitarNotes's Links
Boutique Amplifier Links: Adam's Amps Tube Amplifier Links
Boutique Amplifier Links: Ultimate Guitar Gear, an information center for many great amps and pedals, they organize "Toneparties"
Boutique Amplifier Links: Guitar Amplifiers, Harmonica Amplifiers and Boutique Amplifiers
Boutique Amplifier Links: Plexi Palace, dealer with lots of pictures on their website, proof that a few ultra-wealthy collectors are hoarding all the guitar amps, driving up prices
Boutique Amplifier Links: Guitar Amplifier Blueprinting
Boutique Amplifier Links: Amp Archives
Boutique Amplifier Links: VintageAmp.net
Boutique Amplifier Links: jedistar's listing of amps
Boutique Amplifier Links: Ampwares
Boutique Amplifier Links: Amp companies that have gone out of business
---
Guitar Articles
Up-selling, technique of selling additional products to customers who only planned to buy one
Pricing Strategies - Skimming, must read!! Fender does this every time they replace a product line with a new line
HomaHelp, marketing digital database of concepts, models, and analytical processes
Perceived Value, marketing definition
Brand Equity, marketing definitions
Luxury good, marketing jargon definitions
Everyone wants to be an axeman by Chris B.
Some Things to Look for in Purchasing a Guitar by Chris B.
George Gruhn Newsletter, interesting commentary
Golden Era instruments by George Gruhn
Collectors vs. musicians by George Gruhn
Are vintage guitars really good investments? by George Gruhn
Which vintage instruments offer the best utilitarian value? by George Gruhn
Investing in fretted instruments by George Gruhn
Investing in vintage instruments vs. the stock market by George Gruhn
The critical factors in placing dollar values on instruments by George Gruhn
"Another important thing is to have as many guitars as you can afford, because if you smash one you might wanna one left ... to smash." - Steve Metal
Information: How Guitars Work
Information: Acoustic Guitar: Looking, Buying, and Keeping
Information: Guitar Glossary
Information: How The Devil Builds Guitars; photos on automated CNC guitar factories
Information: Ed Roman's Rants on Guitars
Information: "How An Instrument Earns Its Reputation"
Information: "Collecting America's Musical Heritage"
Les Paul interview: "... So I realized that many people hear with their eyes."
Commentary: "Guitar Acquisition Syndrome" by Walter Becker
Commentary: "Avoiding Gear Acquisition Syndrome" by Brett Ratner
Commentary: "The emperor's new guitars" by Cintra Wilson
Commentary: "This Old Guitar" by Jimmy Brown
Commentary: "Cool Guitars" by John Morris
Commentary: More Thoughts on Musical Equipment by Jason, check out Jason's Other Commentaries
Commentary: Vintage Guitar Market Madness by Dan Yablonka
Article: While My Guitar Gently Reaps
Exhibition: The Museum of Musical Instruments
Exhibition: Ed Roman's Personal Guitar Collection
Exhibition: Roger Jackson Guitar Collection
Exhibition: Chasing Guitars
Exhibition: Joe Bonamassa's Home Collection, Welcome to Nerdville, Los Angeles, CA
Exhibition: Songbirds Guitar Museum, Chattanooga, TN
Commentary: "Equipment Articles"
Information: "Guitar Collections", in case you're wondering where all those expensive boutique and vintage guitars are going, they're being hoarded by collectors - not musicians. This wealthy crowd is responsible for driving up the prices as they sell the same gutiars back and forth to each other. Just because a dozen people are foolishly willing to waste thousands on guitars, that doesn't mean everybody else should be shut out of the market for quality guitars. They are also the bullies on the internet newsgroups as they flame and harrass anyone who dares critisize any of their investments. The most famous Japanese guitar collectors are Akira Tsumura and Mac Yasuda who have accumlated huge collections of extremely expensive guitars.
---
Guitar Straps
---
Guitar Covers
Guitar Facelift removable, reusable vinyl guitar overlay
Fender in the 1950's and 1960's used to include with each new guitars a plastic cover that would fit on the back of the guitar to protect the finish from scratches. Fender also used to include covers for their Telecasters and Stratocasters to cover the bridges; CBS' costcutting cut those covers and Fender today does not include them with their new guitars, not even on their supposed "reissue" guitars; only their custom $hop guitars have them.
---
Guitar Picks
---
Guitar Parts
Maybe the best guitar in the world, best playing, best sounding, and the one that will have the most personal value to you is made by ... you. You can buy the parts, get an instruction book and put it together yourself or find a technician at any of the dealers listed on this page and they can assemble it for you. You can also consider buying an imported guitar that uses solid woods and swapping out the pickups, hardware, and tuners. The quality of many imported guitars, some of which use solid woods such as Ash and Alder, is quite good and you can buy a Yamaha or Korean made Samick guitar (in any of the dozens of rebaged incarnations) for much less than a neck or pickup by an aftermarket manufacturer. The entire parts aftermarket was created for musicians who modify import guitars. Beware that the marketing terms for pickups - "hot", "cool", "bluesy", "vintage" - are completely meaningless unless they refer to how they were made with what materials. Beware that many "American" parts are actually OEM'ed from Asia: Gotoh (Japan), Kent Armstrong (Korea), and others; you have to research the brands so you won't end up replacing the "cheap" imported pickups and hardware with more "cheap" pickups and hardware - from the same manufacturer. Many musicians leave their "trophy prize" guitars at home and use them only for recording and take their modified import guitars on the road for shows. Good places to find parts are guitar shows where usually every dealer sells parts left over from guitars they've modified. You can easily modify an imported guitar such as Sam Ash's "Carlo Robelli" guitars with better pickups. You can go to a dealer of "cheap" imports such as Highland Park Music and Pawn (listed above) or FirstCash.com and buy a Gibson, Fender, MusicMan, etc., clone guitar by Jay Turser and swap out the pickups and hardware with USA made parts and you'd have a pretty decent guitar.

---
Guitar Cases and Gig Bags Guitars are supposed to come with matching caes, but dealers like Guitar Center sell the cases seperately from the guitar so the guitar price looks lower. Gibson, Fender, Martin, Taylor, and many others are supposed to come with cases. I don't care what some guitar show dealer told you, guitar cases are NOT collectable. Unless you have some special custom guitar that requires a special custom case or you spent a huge amount of money on a custom guitar and custom case, guitar cases don't increase in value as vintage guitars do. If you buy a Gibson guitar, get yourself an Epiphone case. If you buy a Fender guitar, get yourself a Fender Squier case. It seems to me that some Fender Squier hard plastic cases are actually bigger and better than Fender's USA tweed cases which eventually get tattered. Tweed and tolex cases look nice when they're new, but later they get ripped and ratty looking. Guitar cases receive the brunt of abuse when traveling and eventually they get mildew and smell bad. Gig bags are for transporting your guitars to gigs you can drive to, guitar cases are for transporting your guitars to gigs you have to fly to or travel long distances to. If you have lots of money, go ahead and get the case made the by manufacturer of the guitar. Tweed and tolex USA cases do look cool, but nobody really cares about "vintage" guitar cases when buying a "vintage" guitar.
---
Guitar Amplifiers Articles
---
Guitar Amplifiers Covers
---
BOUTIQUE GUITAR PEDALS: Boutique Guitar Effect Pedals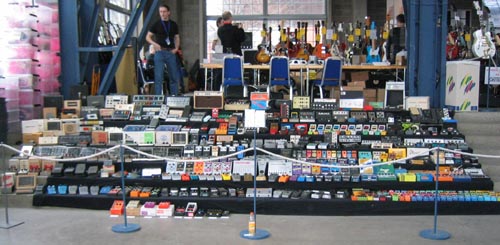 Once you've heard the real effect pedals, you'll realize that the digital modeling amps and programs don't match the originals. The most essential pedal that every guitarist ought to use is the Roland noise gate. Most pedals are made out of cheap plastic parts, assembled in China and are ridiculously overpriced. Unfortunately once Asian manufacturers realized that customers will buy on perceived value, they too overcharge as high as the market can bear. Some boutique pedals stand out because they are made by single builders, have metal boxes, are hand made, and priced for exclusivity. I like the "Zoom GM200 Modeling Guitar Multi-Effects Processor", but it is so cheaply constructed and so ridiculously overpriced with ridiculous cosmetics (fake metal case, really cheap parts), I can't recommend it for serious touring. Buy used pedals and let somebody else take the hit of initial depreciation. Perhaps the Apple iPad guitar amp modellers will replace pedals.

Guitar Pedals
Article: Guitar Effects FAQ
Peterson Tuners, these are the world's best instrument tuners because they are accurate to 1/10 Cent, very expensive
Korg DT-7, has the Buzz Feiten tuning system.
Roland Boss NS-2, Roland's noise gate is probably one of the most essential pedals ever made. It effectively eliminates noise and hum of the input signal while preserving the original sound's tonality. Natural attack and envelope remain unaffected by suppression of the noise components
Creation Audio Labs, clean boost pedal
Deacy Amplifier, UK, designed by Queen guitarist Brian May, made by Knight Audio Technologies
eBow, Electronic Bow for Guitar
Effectrode, tube effects
Fulltone, tape echo
Grid1, Vallejo, CA
Hiwatt, Echo-Theremin, Custom Tape Echo
Ibanez, makes the world's most famous distortion pedal, their TS9
JangleBox used by Roger McGuinn of The Byrds
lehle, Germany, switches
LunaStone Pedals, Denmark
Carl Martin, compressor is used by Will Ray of the Telecasters
Metasonix, makes the world's smallest tube amp and boutique pedals
Morley Pedals, Tripler, a handy switching device that allows one guitar to be routed to three amplifiers, George Lynch pedals
MythFX, 32dB+ Clean, transparent boost
Muzique.com, Jack Orman's pedal modifications
TonyKrank Orbit Electronics, delays, by Tony Krank
Prophecy Sound, Australia
Radial Engineering - Radial JD7 Injector Signal Distribution Amplifier for more than one amp
Robert Keeley, their Katana Boost is a clean boost
Roger-Mayer, UK
Visual Sound, their Jekyll & Hyde Ultimate Overdrive pedal is used by the NY band "The Strokes", they also make power adapters which take up less space than other makes
Skrydstrup, amp switchers
Strymon, Westlake Village, CA
Temple Boards, Canada
TEN Effects by Ryan Dunn
Trailer Trash Pedal Boards, lighted pedal boards
VanAmps Amps, reasonable prices
Zvex, handmade pedals, beware of conterfiet ones, favored by UK guitarists Danielle Dax and David Knight-Arkkon (see bands page to find out who they are), more popular in the UK than in USA
After years of testing, my favorite effects pedals were Korg's Toneworks Hyperperformance Products: Hyper Distortion Pedal 104ds, Dynamic Echo Pedal 301dl, all of which were ridiculously overpriced and are discontinued.

Jeff Rowland Design Group Products takes the "clean power" concept to the ultimate extreme; check out their rechargable Battery Power Supplies. If you use these rack mountable Battery Power Supplies to power your gear, you will never have to worry about losing power again, no more embarrasments on stage, no more shocking short-outs, no more power line noise. This is the ultimate fool-proof device for power.
---
Guitar Cables
---
Guitars Dealers in Southern California GUITAR: LOS ANGELES GUITAR DEALERS, SOUTHERN CALIFORNIA GUITAR DEALERS, REPAIR SHOPS
There are two easy ways to find a good dealer near to you. The first way is to go to Yelp, enter your zip code, and search for "music instruments" in the Local Listings. The second way is to go the websites for the biggest manufacturers, namely Fender and Yamaha, and look for dealers in your area. Any dealer that carries Fender or Yamaha probably carries other brands' products too. Search the Fender website for dealers close to you that sell their "Custom Shop" guitars.
---
Guitars Dealers Outside of Southern California
GBase.com, inventory and directory of many dealers
Reverb.com, inventory and directory of many dealers
eBay.com, only buy from sellers that you can drive to
.
Acoustic Music, Guilford, CT
AJs Music, Las Vegas' oldest music store
AllMusic Inc, Plainview, NY
Alpha Music, Virginia Beach, VA
American Musical Supply - AMS, Oakland, New Jersey, great guitar photos
Amp Factory, Lynnwood, WA, sells Jet City Amplification
Andy Babiuk's Fab Gear, Fairport, NY
A Plus Guitars, Bridgeport, WV, lots of photos
Archtop.com, Seattle, WA
Armand Music Shop, Canada
Arthurs Music, Indianapolis, IN
A Sharp Music Co, Renton, WA
Austin Guitar House, Austin, TX
Bananas at Large, San Rafael, CA
Bass Central, Fern Park, FL
Bass Exchange, Sherman Oaks, CA
Berkeley Music, Berkeley, CA
Beyond Eleven, Milwaukee, WI
Bizarre Guitar, Reno, Nevada, great website, lots of photos
Black And White Blues, San Clemente, CA
Blues Angel Music, Pensacola, FL
Boston Guitar Works, lots of boutique gear
Brians Guitars, Hamden, CT
B Street Music, San Mateo, CA
Carter Vintage, Nashville, TN
Chelsea Guitars, New York, NY, inside Chelsea Hotel
Chuck Levins, Wheaton, MD
Coda Music, England UK
Cosmo Music, Canada
CowTown Guitars, Las Vegas, NV
Cream City Music, Brookfield, WI
Creter Guitar Shop, Jonestown, PA
Daves Guitar, La Crosse, WI, large selection of custom shop guitars, lots of pictures
Destroy All Guitars, Fuquay Varina, NC
Diamond Strings, Rochester, NY
Distinctive Guitar, Milwaukee, WI
Dreamboat Guitar, Japan, lots of pictures
Dream Guitars, Weaverville, NC
Eddies Guitars, St. Louis, MO
Ed Roman Empire, Ed Roman Guitars, Las Vegas, NV, one of the most incredible guitar stores in the world!!
Elderly Instruments, Lansing, MI
El Diablo Amps, Minneapolis, MN
E.M. Shorts Guitars, Wichita, KS
Emerald City Guitars, Seattle, WA
First Quality Musical Supplies, Louisville, KY
Freedom Guitar, San Diego, CA
Fuller's Vintage Guitar, Houston, TX
Jorma Kaukonen Fur Peace Ranch small selection of Jorma Kaukonen guitar accessories
Garrett Park Guitars, Annapolis, MD, great photos
Garys Guitars, Cincinnati, Ohio
Gear 4 Music, UK
Gelb Music, Redwood City, CA
GravityMusic Gear, Denver, CO
Gravity Strings, St. Louis, MO
Grinning Elk, Douglasville, GA
Gryphon Stringed Instruments, Palo Alto, CA
George Gruhn Guitars, Nashville, TN, one of the first used guitar dealers, writer for magazines, designed guitars for Guild and Tacoma, but he sells every guitar as being "rare"
Guitar Solo, San Francisco, CA, classical, acoustic
Guitar Adoptions, Wonder Lake, IL, lots of photos
Guitar Archeology, Arnie Christensen
Guitar Avenue UK, great site
Guitar Crazy, Portland, OR
Guitar Emporium, Australia
Guitar Hangar, Brookfield, CT, great site
Guitar Hotline, Fishers, IN
Guitar Galleria, subsidiary of L&M Music, Chattanooga, TN
Guitar Gallery, White House, TN
GuitarGuitar UK, UK, lots of photos
Guitar Resurrection, Guitar Rez, Austin,TX, lots of pictures
Guitars And Effects, Maryland
Guitars Etc, Longmont, CO, great website
GuitarSale.com, South Bend, IN
Guitar Sanctuary, McKinney, TX
Guitar Shoppe, Laguna Beach, CA
Guitar Showcase, San Jose, CA
Guitars N Jazz, very expensive jazz guitars
Guitars International, Cleveland, Ohio, one of the world's largest dealers in fine new individually handcrafted (nonproduction) classical and flamenco guitars
Guitars West, CA
GuitarVille, Seattle, WA
Guitar Xpress, Tulsa, OK
Haight Ashbury Music, San Francisco, CA
Heights Guitars, Toledo, OH
H.I.Guitars, Japan, lots of pictures
Hill Country Guitars, Wimberley, TX
House Of Guitars, NY
Humbucker Music, Rossville, GA, lots of boutique amps
Hyper Guitars, Japan
International Vintage Guitars, New Orleans, LA
Jay Rosen, Emeryville, CA
Indoor Storm, Durham, NC
Interstate Music, New Berlin, WI
J-Guitar, Japan
JH Guitars, West Chester, PA
John Hornby Skewes, UK, sells Vintage Guitars by Trevor Wilkinson
Jimmy Wallace Guitars, Garland, TX
Jims Guitars, Baltimore, MD
LA Music, Canada
Lark Guitars, San Antonio, TX
Lark Street Music, Teaneck, NJ
Lawrence Lynch Violins, Address: 5 Blackwell Street, Kidderminster, Worcestershire, DY10 2DP, ENGLAND, Tel: 44 (0)1562 823584 Fax: 44 (0)1562 753385, Makes: Violins, Violas, Cellos; Sells: Violins, Violas, Cellos, Bows, Double basses, Electric violin/viola/cello/double basses Instrument accessories, Books, Insurance; Services: Appraisal, Repairs, Restoration, Bow rehairing, Rental, Mail order
Lemur Music, San Juan Capistrano, CA 92675, classical bass and cello
Lovies Guitars, Lakeside, CA
Machine Head, UK
Make'n Music, Chicago, IL, high-end guitars, lots of pictures
Mandolin Brothers, Ltd., Staten Island, New York, huge selection of jazz archtops, lots of pictures
Maple Street Guitars, Atlanta, GA
Marc Silber Music, Berkeley, CA
Marks Guitar Loft, Lee, NH
Mars-Guitar Japan, Japan, amazing pictures
Mas Hino NYC, NYC
Matts Music, Weymouth, MA
MaxGuitar Store, Netherlands, good photos
Melodee Music, Potomac Falls, VA
Mighty Fine Guitars, Lafayette, CA
Mikes Music, Ohio
Mojo's Music, Edwardsville, IL
Murch Music, Canada
Music Depot, Hayward, CA
Music Dispatch, sheet music, songbooks, instruction, books, videos, software
Music Emporium, Lexington, MA
Musicians Friend, Westlake Village, CA
Music Gallery, Highland Park, IL, lots of pictures
Musical Instrument Reclamation Corporation, Franklin, TN
Music Source 123, Wildwood, IL
Musicians Outlet, Palm Desert, CA
Music Store, Germany, world's biggest music store
MusicStoreLive, South Burlington, VT, lots of pictures
MusicToyz, Falmouth, ME
Music Villa, Bozeman, MT
Music Zoo, NY, lots of pictures
NE Music Center, Dickson City, PA
NewTube, NY
North Coast Music, "Beatle" instruments
Northwest Guitars Bellevue, WA
NStuff Music, Pittsburgh, PA, great photos and videos
Olivias Vintage Guitars, Illinois
Performance Music Center, Woburn, MA, photos
Pick Of The Ricks, NJ, sells Rickenbackers, Vox Amps
Planet Bass, Maple Grove, MN
Portland Percussion, Portland, MA
Prymaxe Vintage, Garwood, NJ
Real Guitars, San Francisco, CA
Rebel Guitars, Sylacauga, AL
Reissue Guitars, Millersport, OH
Replay Guitar, Tampa, FL
RiffCity Guitar Outlet, Saint Joseph, MN
Retro Guitar, St Keene, NH
Rick Falkiners Guitar Centre, Australia
Rics Vintage Guitars, Australia
Road Worthy Guitars, Bloomington, Indiana
Rock N Roll Vintage, Chicago, IL
Rock Stars Guitars, UK, USA
Rogue Guitar Shop, Bend, OR
Rosetti, UK
Rudys Music, Rudy Pensa is a New York dealer that has lower prices than many Californian dealers, makes his own custom guitars
Rumble Seat Music, New York, expensive vintage gear
Russo Music, NJ
Sam Ash Music, see website for locations, Used Sam Ash Guitars
Seaford Music, Seaford, DE
Schoenberg Guitars, Tiburon, CA
Shelton's Guitars, Frederick, MD, nice photos
Shoreline Music, Durango, CO
Sigler Music
920D Custom guitar parts, preloaded pickguards
Sixx Gun Music, Las Vegas, NV
Sound Source, Chico, CA
SoundPure, Durham, NC
South Valley Vintage Amps, Morgan Hill, CA
Steilberg String Instruments, Louisville, KY
Station Music, Germany
Steves Music, Canada
Strings West, Sperry, OK, Larry Briggs
Studio Gears, Temecula, CA 92591
Sweetwater, Fort Wayne, IN,
Sylvan Music, Santa Cruz, CA
Synergy Guitars, Boca Raton, FL
Thrill On The String, Japan
Top Gear Guitar, La Mesa, CA
Tundra Music, Canada
Tweed Hut, Vacaville, CA
Ultra Sound Amp Sales, NY, rentals, very expensive amps
Upfront Guitars, Hopkinton, MA, lots of G&L guitars
Vegas Guitars, Las Vegas, NV
Victor Litz Music Center, Gaithersburg, MD
Vintage And Rare Guitars, London, UK
Vintage Instruments, Philadelphia, PA
Vintage Guitars, Stockholm, Sweden
Vision Guitar, San Jose, CA
Walkin Japan, Japanese dealer that has a huge selection of archtops
Watermelon Music, Davis, CA
Wild Wood Guitars, Louisville, CO, great photos
Willcutt Guitars, Lexington, KY, great photos
Willies Guitars, great photos, guitar tech by Dave Blackshear
Wolfe Guitars, Jupiter, FL
Woodsy's Music, Kent, Ohio, great photos
Woodwind & Brasswind, South Bend, IN
Yamano-Music, Japan
York Music Shop, York, PA
Zzounds, Midland Park, NJ
---
Drums
DRUMS: Clear Plastic
These are clear acrylic Crystalite drums, that is clear plastic drums, reminiscent of the Pearl set used by Led Zepplin, Pearl Crystalites or Ludwig Vistalites. They sound incredibly good.
DRUMS: Electronic
DRUMS: Indian
DRUMS: Handcrafted
---
Practice Rooms, Rehearsal Studios
---
Guitar Practice Accessories
Fretmarkers
fretboard stickers that are supposed to help you learn
Fingerweights
GUITAR LESSIONS ONLINE
---
Miniature Guitars
---
Pianos
---
Guitar Magazines
---
Music Magazines
---
Guitar Links
Links
---
Recording Sound Isolation Booths and Cabinets
---
Guitar Chairs
Alden Lee Accessories
music stands, sheet music cabinets, stringed instrument stands, players' seats, footrests, tables, lamps, bangs
---
Guitar Stands
---
Guitar Radio Show
---

Miscellaneous

Miscellaneous Materialism causes Depression! Affluenza is bad for you. The guitar magazines are very demoralizing and depressing because they constantly feature and praise extremely overpriced expensive gear that very few people can afford. Even if you were rich, paying thousands for gear is hard to justify. Guitar magazines exist in an "unreal" world where $2,000 gear is sold as "entry level" and guitars around $1,000 are "bargains." Materialism leads to anger and makes people feel like "losers", insecure, inadequate, self-hating, and damages self-esteem. Turn your back on materialism and realize that you can buy high quality gear avoiding the "name" brands and buying off-brands. Cancel your subscriptions to guitar magazines and let them know that you are sick of them catering to yuppie collectors who buy overpriced gear as hip wall decorations. Buy only USED equipment and let someone else take the "hit" of initial depeciation - besides, 2nd hand speakers sound better than new ones because they've already been broken in. Let the magazines sell their "bigger and more expensive is better" philosophy to a shrinking readership. You can buy an imported Yamaha or Korean made guitar, swap out the pickups with USA made Seymour Duncans, and have a great sounding guitar. Ibanez guitars are actually the most playable import guitars with the "fastest" fretboards, best tremolos, quality construction, and quality hardware. You can buy high quality custom made in the USA gear by G&L. Fender/Gibson/Rickebacker/Marshall are targeting the boutique markets with outrageous prices, so screw them.
Guitars: Musical Merchandise?
Why Is Everyone So Cranky? by C. Leslie Charles
Positional good definition on wikipedia
Why Is Everyone So Short-Tempered? by Karen S. Peterson

<!a href="http://www.ferris.edu/htmls/academics/course.offerings/doylet/why_everyone_is_so_shorttempered.htm" > Museum of Making Music
5790 Armada Drive, Carlsbad, CA 92008, (760) 438-5996
NAMM's museum of musical instruments.
review

Ernesto Bueno at Guitar Center Brea
Ernie is the in-house guitar technician, former employee of Fender instruments. Take your Fender guitars there for tech support. Ernesto Bueno at Guitar Center Brea

<!img src="http://www.musicianscontact.com/images/mclink.jpg">
The primary source of employment for musicians nationwide, established 31 years. Jobs and resumes are updated online daily.

PROTECT YOUR HEARING

REPAIRS: Keyboards, PA, Recording
David Segimoto, 1270 Lincoln Ave #1000, Pasadena, CA 91103 (626)794-0052, he can fix anything Japanese and electronic
GPS Electronics, George Tomasich, 16549 Leffingwell Rd, Whittier, CA 90603, (562)902-0579, pro-audio repair and service, factory authorized service center for most major brands such as SWR and Groove Tubes
Music Pad Pro, tablet-shaped PC with a fast screen. You can download and display music on it, you can even turn pages with a footswitch. It's got a touchscreen and a storage capacity of 10,000 pages of music.
Orange County Guitar Circle
founded in 1967 to celebrate and promote the music of the Spanish classical guitar in Orange County, California, and surrounding communities. They hold 9 recitals a year at Chapman University in Orange, on the third Saturday of each month (except December) between September and June.
Intelligent Devices, Inc. - I.Q. Intelligent Equalizer
I.Q. learns the sonic spectrum of a take, track or song? mono or stereo? then constructs a complex filter that matches the spectrum of the new material to that of the original reference material.
Antares Auto-Tune
Most of the pop stars that get on MTV, MTV's TRL, and all the media attention are no-talent acts hired for their looks and dancing ability, not musical talent. So when these "acts" are not lip syncing and have to do a live show, they use this device. The Antares Auto-Tune does realtime auto pitch correction to make sure that whatever comes out of the mouths of the phoney pop stars into the microphones comes out in tune. It's impossible for even the best talented singers to breathe, dance widly, gyrate on stage, and sing on key. The MTV eye candy pop stars simply would not have careers at all if it was not for this machine.
Melodyne Auto-Tune
Most of the pop stars that get on MTV, MTV's TRL, and all the media attention are no-talent acts hired for their looks and dancing ability, not musical talent. So when these "acts" are not lip syncing and have to do a live show, they use this device. The Melodyne Auto-Tune does realtime auto pitch correction to make sure that whatever comes out of the mouths of the phoney pop stars into the microphones comes out in tune. It's impossible for even the best talented singers to breathe, dance widly, gyrate on stage, and sing on key. The MTV eye candy pop stars simply would not have careers at all if it was not for this machine.
SynchroArts VocALign Project & TITAN
Most of the pop stars that get on MTV, MTV's TRL, and all the media attention are no-talent acts hired for their looks and dancing ability, not musical talent. So when these "acts" are not lip syncing and have to do a live show, they use this device. VocALign Project is an editing tool which will automatically synchronise two audio signals at the touch of a button. VocALign massively speeds up audio synchronisation tasks and increases the quality of results. It's impossible for even the best talented singers to breathe, dance widly, gyrate on stage, and sing on key. The MTV eye candy pop stars simply would not have careers at all if it was not for these programs.
GUITAR: Smartwood
GUITAR: Pickup Rewinding Services
John Suhr, former Fender Custom Shop Master Builder, has his own custom pickup rewinding service. Authentic Pickup rewinding, Hot Rods, RWRP, hum canceling, hand wound and vacuum potted to exact vintage specs of any year or hotter if you'd like. "You haven't heard a good single coil until you've heard a hand wound single coil." Fender coils are preferable, humbuckers also. $20 plus shipping per coil. Leave message for John at (909)471-2334 if you are interested
GUITAR AMPS: AMPLIFIER COVERING
The late Sam Hutton, former Fender Custom Shop amp designer, started his own business of custom amplifier covering. His son Don now continues his late father's work. Call him at (714)529-7531 and mention John Suhr (pronounced SIR) and me Andrew sent ya.
GUITAR AMP: Repair Shop
Billy Zoom Music, 760 N Main St # L, Orange, CA 92868 (714)639-2200, Sonic Zoom,
AMP TUBES
ARS Electronics, 7110 DeCelis Place, POB 7323, Van Nuys, CA 91406 (818)997-6279
"THE TOP 10 REASONS THAT USED GEAR IS BETTER THAN NEW GEAR" by Nate
10. Used gear has more character
9. Groupies like used gear better
8. Gear used for pictures = famous gear!
7. You won't get stressed out when you lend your gear to friends
6. Used gear has a story to tell
5. Customer tested!
4. Use the money you save to buy more used gear!
3. Used gear isn't like life - you always know you what you're going to get
2. If you don't like it, you can auction it off online
and the number one reason that used gear is better than new gear...
1. Three words: price price price!
Royer Labs Microphones
David Royer teamed up with Rick Perrotta, former President and co-founder of the prestigious Matchless Guitar Amplifier Company, and together with studio owner Rafael Villafane and musician/marketing director John Jennings, formed Royer Labs, a California based company dedicated to the development and production of high quality microphones and transducer elements
INSTRUMENTS: PRE-COLUMBIAN OF NORTH AMERICA
percussion & woodwind maker, Guillermo Martinez (714)631-7851. He even has his own CD of native American music available
---
blank blank blank blank blank
---


---

Home | Free Concert Calendar | Radio Stations in Los Angeles and the Internet | Bands | Record Labels | Audiophile Hi-Fi Stereos | Car Stereos | Please Help Promote My Audio Webpage | Record Stores | Musicians Resources | Materialism | Entertainment Industry Resources | Restaurants | Public Libraries | Miscellaneous | Andrew's Bookmarks | Register for special events | Send me Email
---